Former Super Eagles coach, Samson Yebowei Siasia is passing through perhaps the most harrowing experience of his life, following a life ban from FIFA for an alleged complicity in match-fixing which has put his once blossoming career in jeopardy.
The former Lokeren of Belgium star in this interview with Complete Sports' KAZEEM TIJANI decries his involvement in any shady deal and begs Nigerians for funds to appeal his conviction by the world soccer governing body, FIFA.
CS: FIFA pronounced you guilty of aiding match-fixing and handed you a life ban and a $50.000 fine. How did you find yourself in this mess?
Siasia: Well, it came to me as a surprise too because I was not expecting any letter from FIFA. It was not until they banned me that I got the message. I guess they were angry that I did not reply to their message which they claimed was sent to me via email. But I did not see any message from them. In a matter of this magnitude, they needed to make sure they heard from me before passing judgement. If I was aware of what they wanted to do, I would have replied them, but it never happened!. Everyone
should have a chance to defend himself. Everyone is innocent until proved guilty.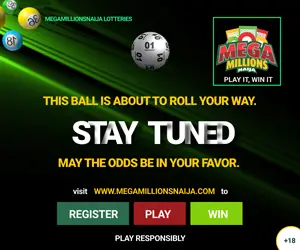 A matter of this magnitude requires that the person involved has to be heard before they take that kind of decision .This is the reason why I am asking for an appeal, and I strongly believe that at least I should be heard before I could be banned. I didn't do what they accused me of and now I have a life ban!. Am I not supposed to defend myself?. Even the Human Rights says everyone has the right to defend himself.
But FIFA claimed they sent you a mail which you did not respond to?
I'm not that savvy with email, and besides around that period I was like busy and did not have time to check my mails. If I'd seen the mail from them, of course I would have replied it. Does that mean they should give me a life ban because of that? Have they exhausted all their avenues to look for me? These are some of the things but since the case is in court, one cannot actually reveal much of that aspect here so as not to jeopardize our own interest at the law court eventually. You understand? These are some of the things to be discussed when the case is eventually done with. We should leave all that for now.
Also Read – Odegbami: Samson Siasia Does Not Deserve to be Abandoned NOW!
What is important at the moment is for them to give me a chance to appeal the ban. They should make it easier for me to appeal, to tell my own side of the story. This has been made very difficult with the fine and the money to be paid to appeal the ban and all that. So the next step actually is how am I going to get the funds to appeal this case with the time frame and the financial problems I'm having.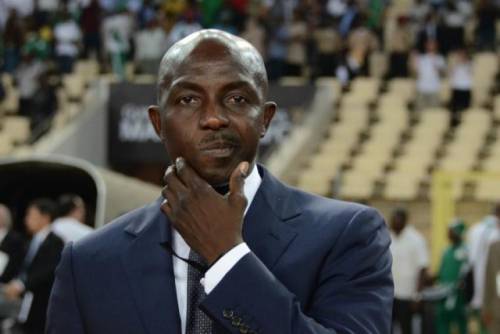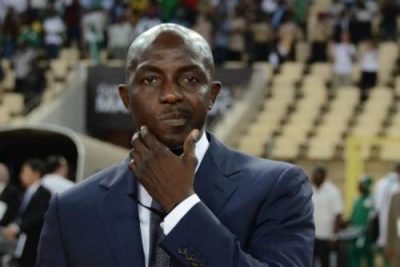 We have been able to convince them to move the period of the appeal further to March 19th otherwise it was supposed to hold next week. It was because of the financial problems that am having that we prevailed on them to move the appeal date further. I want to make sure we get this hearing because before you know it, it would have been two years that I don't have a job. This is why I'm calling on all Nigerians, the real soccer lovers to help me out in raising the funds needed to at least defend myself against what they accused me of because, between me and my God, I know I did not do what they accused me of.
How much actually do you need to appeal against the FIFA judgement?
The money is actually two hundred and fifty thousand Euros (€250,000).
What is your relationship with the Notorious Singaporean, Wilson Raj Perumal who FIFA labeled a known match fixer and who was linked to the transaction with you?
I do not have any dealings with him (Wilson Raj Perumal). I don't even know him. I'm not sure I have met him before.
You filed an appeal at the Court of Arbitration for sports, CAS, what is the outcome?
The Court of Arbitration for Sports is the one hearing my case since FIFA has banned me for life. You understand, they are the ones bringing the case back so that I can get a chance to defend myself which I really appreciate and for me to do that too we need to get the funds to appeal. This is why I'm appealing to Nigerians for financial support.
You served this country meritoriously as a player and as a coach too, how optimistic are you that Nigerians can raise this money for you?
Well, I think we still have some good Nigerians that saw what we did playing in the U-20s and how I coached the Super Eagles. I did everything thing that I could for this country, and now that I have problems I believe we still have some good Nigerians that can help out.
Any help from the Federal government or the governor of your state?
I wrote to the President, Muhammad Buhari. I went to the [Aso] Villa and delivered the letter. I wrote to the Senate President, I wrote to the Speaker of the House [of Representatives]. They cannot tell me they don't have my letters. I have the copies with me. I wrote to the Minister of Sports, everyone of them.
Did you seek the assistance of your State governor in Bayelsa, Seriake Henry Dickson?
I wrote to him too. He told me to write to the office and himself as well. I did and there was no response.
This was about the same period your mother was also kidnapped. How did you cope psychologically and how much did you part with to secure her release?
It was about the same period, but my Mum was kidnapped before the FIFA ban. I did not even know how I coped. I felt maybe it was just not my time to die because it was a really, really difficult period for me. It was not easy at all. I was just calling on God to secure her release , we paid about three to five million naira with the help of Nigerians who contributed and I really appreciate their support.
Also Read – Complete Sports' Super Eagles Team Of The Decade: Enyeama, Mikel Top List
That one has passed, the next is this FIFA issue. I need to just get over this. Having survived the period of my mother's ordeal, by the grace of God, I'm going to survive this FIFA ordeal too. I am believing in God to take me to where I used to be so that I can come back very strong and powerful .
Are you disappointed that the government of this country has not responded to your pleas despite serving this Nation meritoriously?
I'm very very disappointed. This is how this country is: you suffer, you make sacrifices, but when it's your time of need no one comes to your aid – when you need assistance. If someone like me who has served this country so well is in this kind of trouble and nobody seems to care, then you can imagine the plight of an ordinary Nigerian, I mean someone below my status.
I played for this country and I'm well known by everyone, so I think if I'm asking for help and the Federal government cannot lend a hand of support – they cannot say they do not know about what am passing through. Can't they say 'okay, let's call coach and discuss with him.'?
Since 1994 that we won the Nations Cup in Tunisia till date, the Houses promised us by the Federal government have not been given to us. They gave the two coaches [Clemens Westerhof and Jo Bonfrere] that are not even living in Nigeria, but what of us that are Nigerians? Is that how Nigerians take care of their own?. They gave to the two coaches that went with us, and we that are Nigerians are denied. Is that how you take care of your heroes of the past? God will help me out, no problem.
Well, since you said Nigerians assisted you during your mother's ordeal, that still shows that Nigerians are good people…
Of course, Nigerians are good people, but it's the government I am talking about here. Without Nigerians, I won't be here. Nigerians are good people. The bad ones are more than the good ones, that is just the problem.
How has your family taken this sad news of your life ban?
I'm the one feeding everybody. I did not have a job for almost four years, and now that am trying to get one FIFA slammed me with a ban!. Everybody is feeling like nothing is happening.
Of course, my family feels it, my kids, my wife – they're crying, why would they do this to me? Why can't somebody say we need to find a solution, we need to find a way of taking care of this problem?.
My last born is still in school, he's almost done and I still have other bills. If you don't have a job you're
like an infidel, and won't be able to feed your family. Are you going to go begging people? Nobody's gonna help you.
I'm just asking Nigerians to give me a chance so that I can defend myself. That's all.
What has been the response from all your colleagues and players you coached in the Super Eagles in the past?
No,nobody has responded to anything?
Nobody? That sounds rather strange..
You don't get into this type of trouble and think your so called friends would come and help you. It's a human thing. When somebody says you took bribe without even knowing you, the first thing people think is that, 'I think this guy took
the bribe' without even doing the necessary verification. That is what people always think, almost everybody, without even bothering to know if he actually took the bribe. Because most people take bribe in Nigeria, we tend to assume everybody does.
Also Read: Siasia Begs Otedola, Dangote For Support To Pay N36m Appeal Fee, Disprove FIFA's Claims At CAS
By talking to the person involved, one could get to discover his innocence, but we would just conclude that, 'well, we're Nigerians – we always take bribe from people.' That is the conclusion – people tend to pass judgement before conviction. It's the human nature.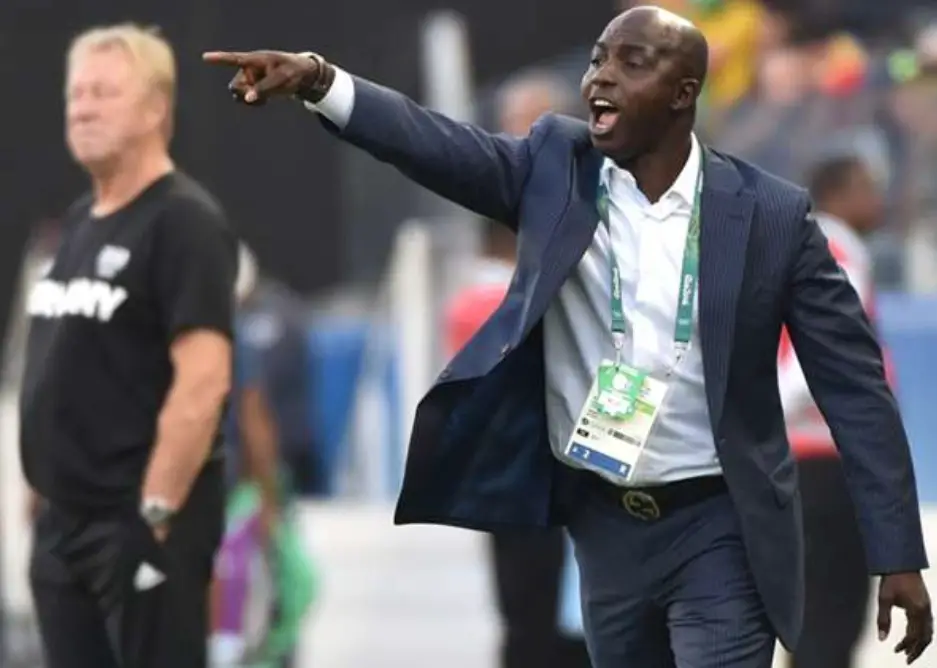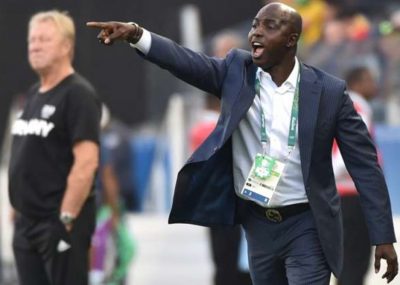 Salisu (Yusuf) took bribe, he was caught on camera, but up till now they did not show me where I took bribe and in which game the bride was offered, no evidence whatsoever. Everybody has prosecuted me and found me guilty even before judgement.
When FIFA says something, people feel they are always correct, but FIFA is made up of people like you and I, they are not spirits and they can make mistakes too. But in Africa we feel 'Oyinbo man don talk, so everything na correct'.
Nobody is coming to my aid. Only Odion Jude Ighalo called me to say 'coach, how are you, how you dey?' Only Ighalo called me, amongst all my players.
Not even Mikel?
Where you see Mikel from? Don't even talk about that, I don't even want any player to come and help me. I don't even want to call any player to help me. But I know what I have done for them and this country, my own personal sacrifices during tournaments for things to move on.
Just common sense demands that if your coach that coached you for many years is in trouble, you call in solidarity. I have done my part. I should not be the one looking for them, they should be the ones looking for me and say, 'coach we heard about this news, how can we help you?' Aside Odion Ighalo, nobody else called, nobody. But it's okay. I don't need them to help me. I believe that Nigerians can help me. They [the players] already found me guilty of taking bribe If they did not find me guilty, they would've called me and say 'coach let's help you'. No one of them called me, but it's okay,
I will get my help. Where is my help coming from? Is it not from God? God will send people that will help me, so am not worried about them [the players]. People have even started donating into my account. The money to appeal is a lot of money, the more people pay in, the less the money becomes, you understand?
I understand things are very tough in Nigeria now, – at this difficult time. But in Nigeria, we are many and I appreciate the widow's mite of people that have donated and are still donating, and hopefully, I pray that we'll get the amount that we are looking for.
In case the FIFA life ban persists, what else can you try your hands on because you've been involved in football all your life?
Well, we'll turn to farming, I'm a farmer.
Really?
I was only joking. I'm not a farmer (smiles), but of course, something will come up and my SiaOne Academy can still go on, so far I'm not the one running it. My wife is the one running the Academy in Nigeria. We have coaches, but she is the one doing almost everything – the running and the maintenance of the Academy. So, hopefully, everything will be fine.
Copyright © 2021 Completesports.com All rights reserved. The information contained in Completesports.com may not be published, broadcast, rewritten, or redistributed without the prior written authority of Completesports.com.