Cannabidiol or CBD is becoming more popularly used nowadays. It is already a billion-dollar industry that is expected to reach a market size of over 13.4 billion by 2028. In this forecast, the CAGR will be at 21.2 percent starting this year. With that said, it is likely that this will be used by more people in different industries including sports.
It's not surprising that CBD is associated with sports. The use of CBD products is becoming less taboo as people start to understand its benefits. It's become something similar to sports betting and as people discover the different betting types, they become more comfortable in placing bets knowing that betting nowadays is generally fair and not all bad.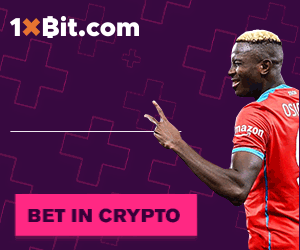 Now, many are probably wondering whether CBD is even allowed to be used by professional athletes. Well, this really depends on which sports association we're talking about. However, generally speaking, CBD is technically allowed by the World Anti-Doping Agency or WADA which is in charge of the list of banned substances used by sports organizations worldwide.
WADA still bans all-natural and synthetic cannabinoids. Included on this list are cannabis, hashish, natural and synthetic tetrahydrocannabinol or THC, and any other cannabinoids that mimic the effects of THC. However, WADA has an exception for CBD and they would allow athletes to use it at will. Still, it depends on the sports league or association that the athlete is part of. Overall, CBD is no longer a prohibited substance based on the 2020 WADA Prohibited List.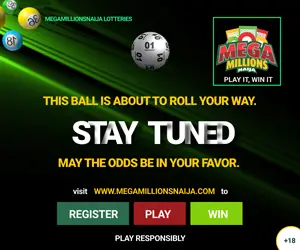 Related: Anxiety And Depression – How Does CBD Help
What Exactly is CBD Anyway?
CBD is a chemical compound from the cannabis plant and is sourced from hemp. Generally, CBD oils would only contain 0.3 percent of THC and this is why if anyone uses CBD products, they won't feel intoxicated or the feeling of being high.
Many people use CBD products like oils, treats, and many more to treat various health conditions or ailments. Many use this for sore muscles because it has an anti-inflammatory effect. Many would also use this to lessen social anxiety and symptoms of ADHD. Some take CBD supplements for workout recovery and to boost their immune system. Some products are also used on pets like cats and dogs.
Research has found that taking CBD stimulates the endocannabinoid system (ECS) that helps with a person's appetite, sleep, mental health, immunity, pain tolerance, and many more. With that, the ECS plays an important role in our daily lives. Our body naturally produces cannabinoids to help the ECS function but taking CBD can help maintain homeostasis. It boosts the function of ECS and helps our bodies to constantly produce cannabinoids to help us have good sleep, a strong immune system, and many more.
The Take of Different Sports Leagues on CBD
While WADA has already removed CBD from the prohibited list of substances in sports, there are still many leagues that aren't exactly clear about their take on this. The NFL doesn't list CBD under the players' policy on substance abuse but they prohibit players from using any form or product of the cannabis plant and so there is an implication that CBD is banned.
The same thing goes for the NBA. There is no mention of CBD on this league's regulations but it is said that NBA people are still staying clear out of it. However, there are already some members of the NBA that have already spoken up about the use of CBD. They are advocating for its use and it may no longer be banned in the future.
When it comes to the National Hockey League (NHL), it has never prohibited the use of CBD and other cannabis products. They aren't encouraged to use products other than CBD but they won't be penalized or fined if they are using any of those. In fact, NHL-approved doctors are willing to use such products for players under a rehabilitative program.
When it comes to football, FIFA and other major sports leagues also allow athletes to use CBD since the decision of WADA. However, even if this is the case, there are still only a few professional footballers who have come out to support its use.
One of the pro football players who are an advocate on the use of CBD in pro sports is Megan Rapinoe. She is an Olympic gold medalist and a two-time Women's World Cup Champion. Rapinoe would always openly talk about how CBD is part of her daily routine.
Overall, with CBD becoming more popular and less taboo, we may see more athletes advocating for its use in the near future. When this happens, sports leagues that aren't clear about allowing the use of CBD may eventually allow athletes to use CBD products as natural supplements or as part of recovery treatments.
Copyright © 2021 Completesports.com All rights reserved. The information contained in Completesports.com may not be published, broadcast, rewritten, or redistributed without the prior written authority of Completesports.com.