Anthony Joshua, Olympic boxing gold medalist and two-time former unified World Heavyweight Boxing champion, was on Tuesday, October 17 2023, unveiled as one of the renowned world sports stars to invest in the Alpine Formula 1 team.
Private investment company, Otro Capital announced on June 26, 2023, a €200 million investment in Alpine F1, supported by the Renault Group. On Tuesday, October 17, Alpine F1 welcomed a team of renowned athletes and investors, including Joshua; Liverpool and England defender, Trent Alexander-Arnold and Spain international, Juan Mata who currently plays for J1 League side, Vissel Kobe.
Other notable additions to the Alpine F1 investors team include Patrick Mahomes, Travis Kelce, Rory McIlroy, and Roger Ehrenberg.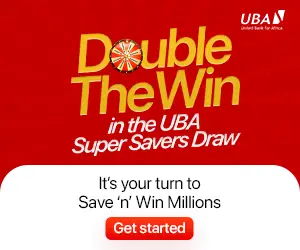 Also Read:  'Do It If It's Easy' -Uzoho Fires Back At Critics After Super Eagles' Blunders
Alec Scheiner of Otro Capital, expressed excitement about this venture, while Anthony Joshua emphasized the opportunity to contribute to Alpine F1's growth. Trent Alexander-Arnold highlights the importance of teamwork in achieving goals, echoing Juan Mata's confidence in the partnership's potential for success.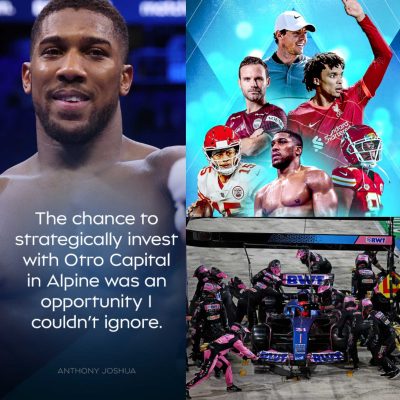 These elite athletes and investors bring their expertise to bolster Otro Capital's partnership with Alpine F1, expanding the team's global presence. This new collaboration will enhance Alpine F1's media, sponsorship, ticketing, hospitality, and merchandising efforts.
Joshua emphasised that the pedigree of Alpine F1 and Formula 1 made the investment opportunity irresistible to him.
"The chance to strategically invest with Otro Capital in Alpine was an opportunity I couldn't ignore. The heritage of the team, mixed with the global growth of Formula 1 as a sport and brand made this a very serious proposition," Joshua said.
"I am excited to start this journey with Otro and a great group of fellow investors and hope to help the team achieve its full potential."
Alexander-Arnold said: "I'm excited to be joining Otro Capital's group as an investor in Alpine F1 along with my brother Tyler. Having been to Formula 1 races as a fan, I love the high-pressure environment of the paddock and I've seen firsthand how incredibly impressive the Alpine team is.
"Our shared goal as an investment group is to help contribute to its continued success on the grid, at a time when F1 is facing incredible growth as a sport. As a footballer, I understand the importance of teamwork, innovation and determination in achieving goals."
Former Chelsea and Manchester United attacking midfielder, Mata is equally excited with new investment.
"Joining Forces with Otro Capital in this investment in Alpine F1 is a unique opportunity for me. I am a big believer in the growth of the sport and confident that Alpine is the right team to partner with," Mata said.
Also Read – Belgium Vs Sweden: Tunisian Behind Bloody Terrorist Attack In Brussels Shot Dead
"Their history as a team combined with the commercial and industry expertise of Otro Capital make the perfect combination for success."
Together, this star-studded investor group aims to elevate Alpine F1's position in the world of motorsports.
Investments by sports stars in the capital market have become a growing trend in recent years, reflecting their interest in diversifying their portfolios and participating in business ventures beyond their athletic careers. Anthony Joshua's strategic investment in Alpine F1 is just one example of this phenomenon. Notably, a number of other sports personalities have made successful forays into the capital market.
One prominent example is LeBron James, the NBA superstar, who has demonstrated his business acumen through investments in various companies, including a stake in Liverpool F.C. which he later relinquished for a partnership with Fenway Sports Group (FSG), according to Liverpool.com, and investment in Blaze Pizza. His ventures have not only secured his financial future but also expanded his influence in the business world.
Similarly, Serena Williams, the tennis legend, has leveraged her success on the court to invest in various startups and venture capital funds. She co-founded Serena Ventures, which has backed companies like Coinbase, Daily Harvest, and MasterClass, showcasing the potential for athletes to become savvy investors and entrepreneurs.
These instances highlight how sports stars are not only excelling on the field but also in the world of finance, proving that their competitive drive and financial insights can translate into successful investments in the capital market. The involvement of prominent athletes like Anthony Joshua, LeBron James, and Serena Williams showcases the intersection of sports and finance, inspiring others to explore similar opportunities.
By Nnamdi Ezekute
Copyright © 2023 Completesports.com All rights reserved. The information contained in Completesports.com may not be published, broadcast, rewritten, or redistributed without the prior written authority of Completesports.com.