Captain of the Black Stallions – Nigeria's rugby national team, Azeez Ladipo actively participated in the inaugural edition of Complete Sports Celebrity Workout on December 29 2018 at The Palms Lekki Lagos. He spoke to Complete Sports' Sulaiman Alao about the fitness event and  Nigerian rugby. Excerpts..
COMPLETE SPORTS: How do you feel being part of the maiden edition of the Complete Sports Celebrity Workout?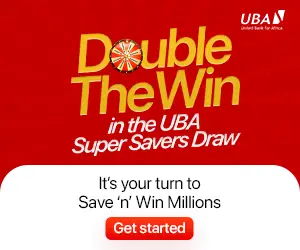 AZEEZ LADIPO: I feel great and it's a pleasure for me to be here, and of course, programs like this promote good health as well as fitness. It is a good innovation and I commend the organizers, Complete Sports.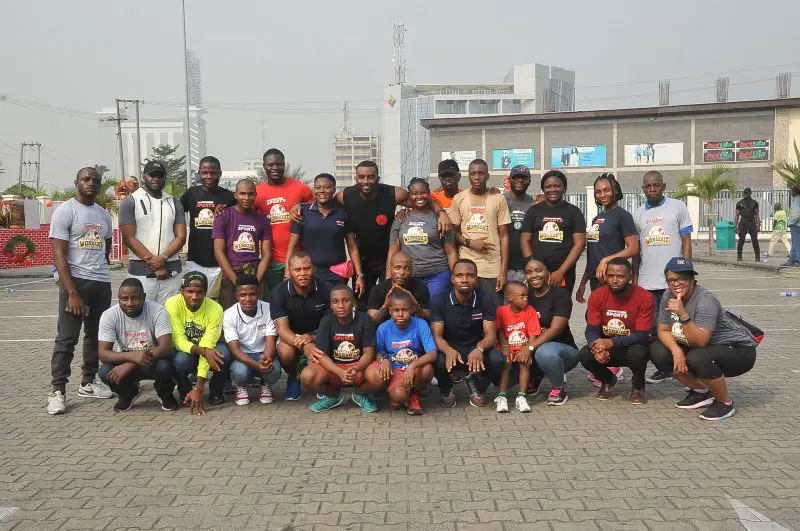 You are the captain of the Nigerian national rugby team nicknamed the Black Stallions. How popularity is the game especially in Nigeria?
Rugby is a popular sport the world over, but it has been in the formative stages in Nigeria for so long. But within the last couple of years, the Nigeria Rugby Football Federation has been able to get some administrative problems sorted out to enhance the development of the game. The Rugby World Cup is the third most popular sporting event in the world.
Do you think the sport is growing in Nigeria because a lot of people see rugby as a very rough game and do shy away from it?
It's not right to perceive rugby as a sport for ruffians because it demands great discipline, team-work, sportsmanship, and respect which you will agree are some of the values and qualities we need in our society at large. The game is growing rapidly, but it will grow faster if we can take it to the schools. 
Nigeria is currently in the top 16 in Africa but our aim is to get into the top 8 for us to stand a chance of qualifying for the Rugby World Cup. And if we are lucky, Nigeria might be hosting the Silver Cup for people to see the game live in Nigeria. We will also be taking part in the Olympic qualifiers later this year.
Also Read: Echiejile: Nigerians Should Keep Fit, Complete Sports Spot On With Celebrity Workout
Talking about taking it to the schools, what are the qualities required of kids and youngsters who might want to play rugby?
Interestingly, rugby can accommodate kids of different shapes and sizes. The fat children stand a good chance of playing because they are very useful playing in the front rows. When you catch them young and they are fat, rugby helps to convert them into athletes who can move their bulk easily despite their sizes. Also, kids with lesser weights who are smart are good in positions needed for strategies and games management. 
At this point, I must commend the president of the Nigeria Rugby Federation Mr. Kelechi Mbagwu for the great steps he has taken to develop the game. Very soon, Nigerians will start seeing rugby in another light.
Nigeria won a friendly game against the Niger Republic late last year. Can you tell us more about that game?
It was actually a test match. Nigeria had previously been on suspension and we got reinstated by World Rugby last year after which we were asked to play against the Super 16 champions which is the Niger Republic. The Black Stallions travelled all the way to Niamey for the game and after beating them, we were elevated into the Silver Cup. Previously, Nigeria had always been in the Bronze Cup. If we go on to do well in the Silver Cup against countries like Madagascar, Ghana and Botswana in our group later this year, we hope to go on and qualify to play in the Gold Cup.
Aside from the competitions you've mentioned, is there a league running for rugby in Nigeria?
Yes.  We have four leagues running across the country. We have one in the North-West, North-Central, South-East and South-South and Lagos. 
Late last year we played the President's Cup which is for the champions between the South, West and the North with Barewa emerging winners after beating my team, Cowrie RFC in the final. But we'll bounce back stronger next time.
Complete Sports: Are you thinking of seeking greener pastures by going to play rugby professionally abroad anytime soon?
The opportunity of playing professional rugby abroad is there just as it is with football, basketball and other sports and I'm working towards it. Already, some of my colleagues and other players of Nigerian descent are playing and doing well abroad. For instance, Oghenemaro Itoje who plays for England emerged the best European player a few years ago.
Copyright © 2023 Completesports.com All rights reserved. The information contained in Completesports.com may not be published, broadcast, rewritten, or redistributed without the prior written authority of Completesports.com.