Tottenham manager Jose Mourinho has decribed his players' fighting spirit in 1-0 home defeat to Everton on the matchday-one of the 2020/2021 Premier League as a lazy pressure which encouraged the visitors to dominate play at at the Tottenham Stadium on Sunday.
Lucas Digne provided the assist from free-kick for Dominic Calvert-Lewin to head home The Toffees' solitary winner in the 55th minute. But the most outstanding player in the match was Everton new signing and Colombia international, James Rodriquez, on whose finesse Carlo Ancelotti built most of the buildup to the Spurs' goal.
"To be honest, I think the struggle started in the way we pressed… or, I would say, in the way we didn't press," Mourinho told Sky Sports.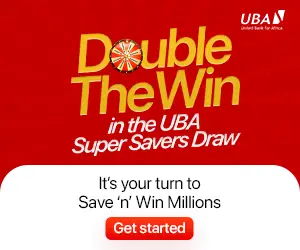 "Our pressure up was very, very poor. I would say it was a lazy pressure. And when you have a lazy pressure, you don't press, you let opponents build from the back and they have players with incredible quality.
Also Read – Premier League: Iwobi Out, Mourinho Sets Record In Spurs' Home Defeat To Everton
"When you let them play from the back, they are comfortable to have the ball."
Mourinho added: "Lazy pressure up front. That's what I'm saying. That creates unbalanced situations for the rest of the team.
"They [Everton] were playing only with one pivot" he said. "Allan was in that position, and [Andrej Gomes and [Abdoulaye] Doucoure were
pressing high.
"There was lots of space behind this pressure, lots of space to play in the areas there. I needed another dynamic in there, which we also were not able to get in the second half."
On the Digne's free-kick which was take from a wrong spot – different from where the foul happened and led to the goal, Mourinho criticized the referee, Martin Atkinson, but insisted it was his excuse for the home defeat.
"It's not an excuse for the result, it's not an excuse for the defeat, it's not an excuse for not a good performance," Mourinho said.
"But with so many referees on the pitch and even on the line, to take a free-kick with a minimum of five metres distance, I find it incredible.
"Before the goal, I was already saying that to the referees. Five metres difference on the crossing situation makes a huge difference."
Copyright © 2023 Completesports.com All rights reserved. The information contained in Completesports.com may not be published, broadcast, rewritten, or redistributed without the prior written authority of Completesports.com.