Thank God I am not in charge of Nigerian football.
If I was, Gernot Rohr would either be history by now, or (depending on the content of his contract) be sitting out the rest of the AFCON championship from the sidelines. At best, he would be rendering advise to whoever takes over from him in Egypt.
I will not want him also anywhere near the bench for fear of spreading whatever coaching 'virus' infected him during the match against Argentina at Russia 2018 that may have relapsed last weekend in Egypt when Nigeria played against Madagascar.
The man was definitely in holiday mood last weekend. He had won two matches without sweating tears and blood. He thought that he could breeze through the third match against the 'weakest' team, without obeying a fundamental rule in competitive sport – never underestimate any opponent.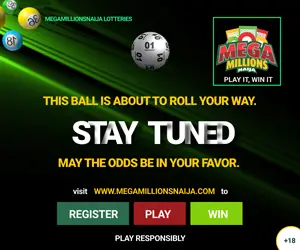 Gernot Rohr went ahead to disrespect Madagascar and dented the hard-earned reputation of one of Africa's most accomplished and successful football countries as a consequence. He took an avoidable and unnecessary gamble that backfired badly.
I watched the interview he granted Supersport after the match. The tragedy is that he showed no regret or remorse for his faulty technical decisions, instead, with a 'holiday' smile on his face, looking unperturbed, he said that what mattered the most was that Nigeria qualified for the next round.
Really? That's all that mattered? What of the country's records, image and reputation, plus the millions of Nigerians that would have suffered the mental agony and incalculable financial loss, in different ways, as a result of that defeat?
If I was in charge of Nigerian football that would have been the last interview he would grant as coach of the national team. It appeared he had no appreciation of the damage his faulty judgements caused Nigeria and Nigerians, spoiling their fun and adding to their pain.
The team did not play brilliantly against Zimbabwe and Senegal on the eve of the AFCON, and only started to gel and play as a team with the first two matches against Burundi and Guinea during AFCON. They needed more matches playing together to become stronger and have a realistic shot at the title.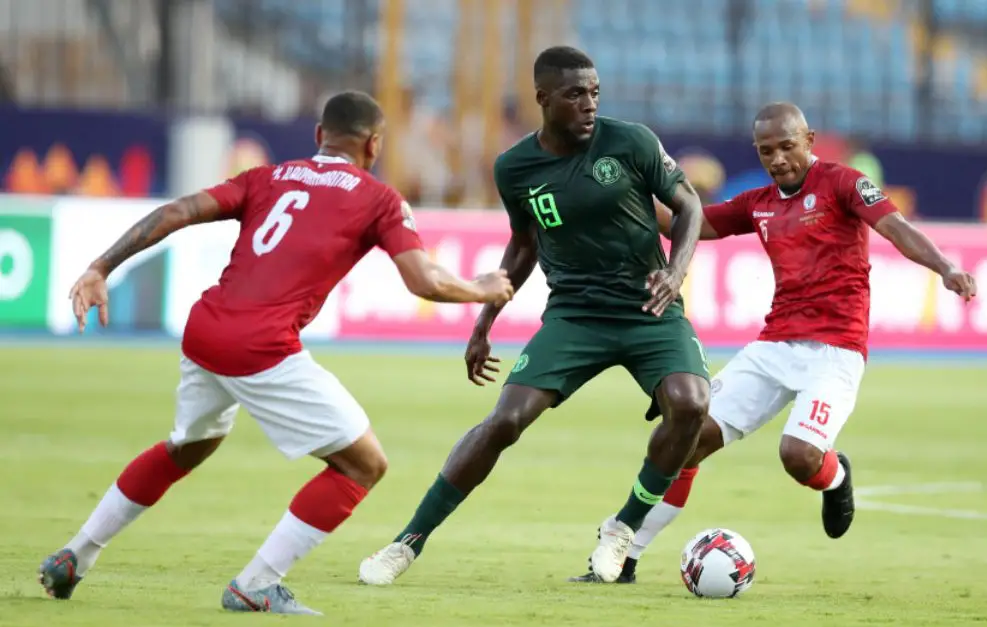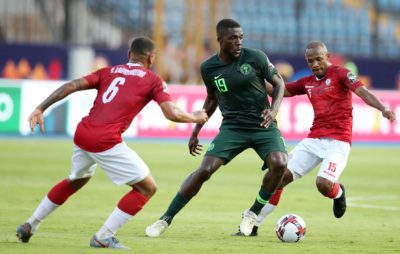 What they did not need was what they got – resting 5 of the core players in the team, and injecting players that will not play the more difficult matches still to come. It just did not make tactical football sense.
The new players had provided a good indication of an emerging new team, young, fast, athletic and skillful. He should have kept that team going. Those players lifted the spirit, hope and confidence of Nigerians enough to make even me wager on Bet9ja that Nigeria shall win the coveted trophy. I was neither being flippant nor wishful. I believed it.
If Gernot did not realise it, he should be told that it matters a great deal that we win every match, even if we all know that football is a game where every team experiences wins and losses. But it should never be said that Nigeria lost a match because we did not put in our very best when we feel can win easily. The national team must always play at its very best and win. That's our pride and our joy.
Also Read – Rohr: Losing To Madagascar Not Shameful; Eagles Can Still Win AFCON 2019
How the Super Eagles play should always reflect the fighting spirit in their DNA. They fight till the very end, with the last drop. They can recall incredible stories of their national teams, some of the best football stories in the world of football, from China in 1985, to Darman in 1989, and to Atlanta in 1996, all moments that defined the Nigerian national teams and their never-die-spirit.
No coach has ever been accused of 'selling' out, or of presenting a weak team, losing a crucial match and smiling about it. What happened last week was akin to that.
Gernot Rohr presented a weak Nigerian team. The elements saw his intentions and aided him with a disjointed poor performance. So, Nigeria had to pay dearly for Rohr's disrespect of the opposition, even if it is the weakest in the group. The price is that Nigeria has now recorded the biggest humiliation in her football history.
No team that low-ranked had ever defeated the national team of Nigeria in any competition. Add to that the pain it must have caused Nigerians going through very turbulent economic, social and political hard times, where the national football teams provide the few sources of joyful respite, and a subtle reminder of the country's potential to become a truly great nation on earth.
Gernot's blunder is a 'mortal' sin. He should thank his Stars that I am not in charge of Nigerian football.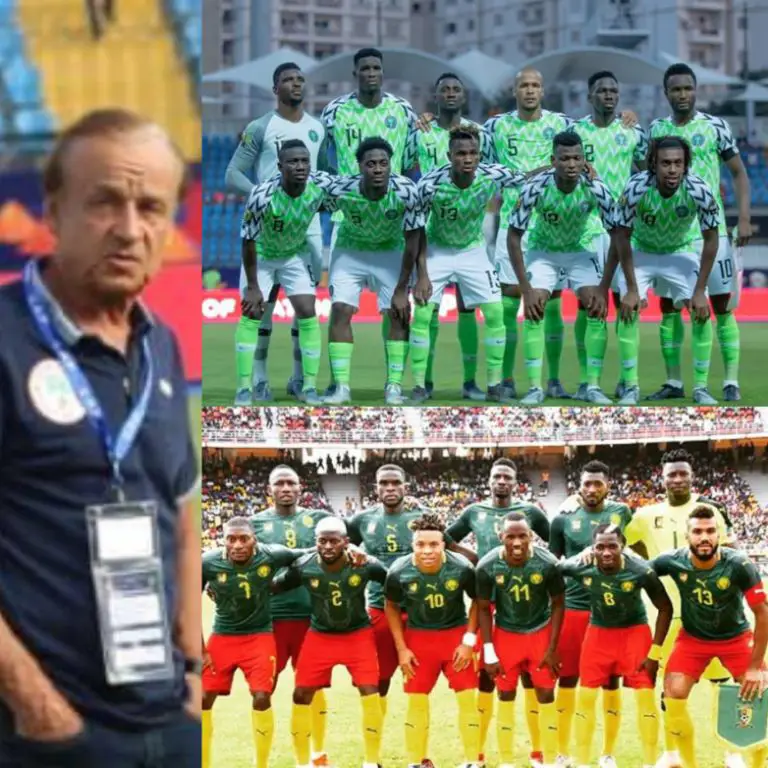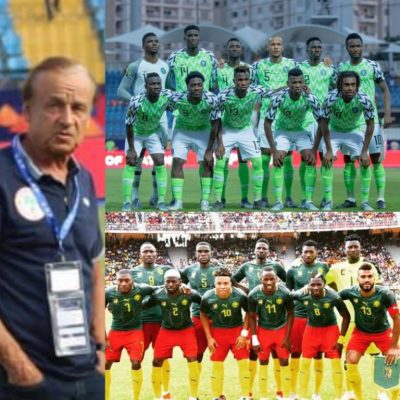 Nigeria versus Cameroon – history will be corrected!
There shall be only one ending to today's match against the Indomitable Lions of Cameroon that will be acceptable to Nigerians after Gernot Rohr's blunder.
This encounter has a life of its own, driven by the rivalry between the two teams that conjures uncommon tactics and psychology that will be alien to Mr. Rohr.
So, whoever he fields, it is likely Nigeria will win, and the team will go farther and get to the final in Cairo, square up against likely finalists, Egypt, and, at that point, anything can happen.
On paper, Nigeria are the underdogs because Cameroon are the defending champions of AFCON.
In recent times, however, both teams have been struggling to find form. Neither side has been playing well and scoring goals in AFCON. After three matches, they have managed to score only two goals each. Neither of them led their groups. Both teams were embroiled in financial squabbles with their football federations. Neither has lived up to its reputation during this championship.
So, it is hard to predict which team will rise to the occasion and deliver.
Cameroon will play in their usual tradition of physicality and power. Their reputation as the hardest team on the planet remains intact.
So, Super Eagles must wear their strongest armor and do what they have successfully done in the past almost two decades – dominate and win most of the matches between them.
Today's epic match will be tough, rough and grueling.
It may even take penalty kicks to separate the two teams.
If that happens, it will become nature's way of reversing the 'injustice' of AFCON 2000 in Lagos, Nigeria, when the non-existence of VAR, then, denied the Super Eagles an almost certain victory in the finals against Cameroon. That was the last time Nigeria controversially 'lost' to the Indomitable Lions of Cameroon.
This time, the elements ought to make amends. Nigeria shall win!
Copyright © 2021 Completesports.com All rights reserved. The information contained in Completesports.com may not be published, broadcast, rewritten, or redistributed without the prior written authority of Completesports.com.