Culled from Operanewsapp.com
Check out this list.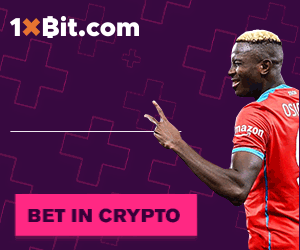 Fabian Duru (Captain), Papingo Hudson, Godwin Achebe (Captain), Victor Oduah (Captain), Dominic Ezeani, Segun Olumodeji, Sam Opone (Captain), Christian Chukwu (Captain) Idowu Otubusen, Godwin Odiye, Tunde Bamidele, Francis Moniedafe, Sunday Eboigbe, Stephen Keshi (Captain), Augustine Eguavoen (Captain), Uche Okechukwu (captain), Uche Okafor, Chidi Nwanu, Taribo West, Joseph Yobo (Captain), Leon Balogun, Kris Ekong and a few others.
It is a galaxy of megastar defenders playing in, probably, the most critical position in every team – central defense. This is one area in a team with many different titles/names for those playing in that part of a team's defense line. In most team formations they play in pairs (or in threes sometimes) and man the middle area of the team closest to the goalkeeper. They are called centre back, centre half, central defender, left and right-half back, libero, sweeper, or even stopper, depending on the interpretation of their designated role.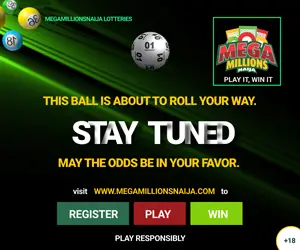 For this exercise, the central defender is the last person in the defense line down the middle of the field closest to the goalkeeper. Basically, it is up to him to organize the defense, protect the shortest route to his own goal and his goalkeeper.
Also Read: The Greatest Defensive-Midfield Player In Nigerian Football In 60 Years!
He is a very important and critical part of every team. It is for that reason that many of those that manned that position were also given the responsibility of Captain.
Drawing up a short list for consideration by today's respondents of the 'greatest central defender in 60 years of Nigerian football', was to be a stroll. Wrong! 'Difficult' became an understatement.
These were all great centre-backs that proudly played out their hearts with uncommon patriotic favor, in the Green and White colours of the Nigerian flag, and left indelible marks.
They often held the fate of the country in their hand (and feet) depending on how well they played. The slightest error could end in a defeat, so they could not afford to make any, or lose concentration even for a second. A moment of indiscretion, of indecisiveness, could spell a 'disaster' and become the difference between success and failure of their team. Nail-biting stuff.
It is from this constellation that selected respondents, made up of some respected football persons, have had to make their choice of the 'greatest central defender in Nigerian football since 1960'.
Their choices are completely personal and do not reflect public opinion.
This reveals an interesting perspective.
1. Segun Adenuga – Veteran Journalist
Segun Olumodeji 'Olumo Rock' – 'The man from Kogi. In a list that has great central defenders like Fabian Duru, Godwin Achebe, Victor Oduah, Papingo Hudson, Monday Sinclair (a most decent player whose jersey was never stained because of his clean defending style), Segun Olumodeji is easily the best ever.
He was a ball joggler, cool and with great ball control and skills.
Segun 'talked' to the ball, and it would 'listen' and do his bidding. That's how good he was. It became a myth because he could do anything with the ball without being dispossessed. I can't compare him to anyone. Add Chukwu and Keshi together, they don't make up one Segun. Ask anybody that watched him play, even his enemies. There has never been a better centre half in Nigeria's history. He did it for Stationary Stores and for the Green Eagles. If you ask me for a second choice, I will pick him again. He was that good'.
Read Also: Who's The Greatest Striker In 60 Years Of Nigerian Football?
2. Admiral J. Ayinla – Former Chief of Naval Staff
Christian Chukwu 'Chairman'- 'He knew how to rally the team. He was an expert at dead ball situations around the box. His shots were accurate and powerful. When a free kick opportunity occurred around the box during a match, some of us assumed a goal already if Chukwu was to take it.
His leadership qualities were second to none, he hardly complained, and was always cool. He controlled the players. He would placate players when there are administrative issues and be the first to make sacrifices. He was a disciplined player, a mentor and model to generations of players'.
3. Obong Dele Adetiba – Broadcaster/ Advertising Guru
Segun Olumodeji 'Olumo Rock' – 'He was the best ever. He brought finesse to that position. He was very dependable. Paired with Sam Opone, they formed a solid defense and brought modernity to defense play. He was good in the air, good on the ground, had a great football control, was hard to beat, distributed the ball well when in possession, part of his allure is not just clearing the ball from defense but starting new attacks with short passes, a system developed in Stationary Stores that impacted the national team. He was beautiful to watch. He was the first modern defender, always saving the team 4 out of 5 times when at the brink of conceding a goal'.
4. Ayo Iroche – Administrator and Communications expert
'My final 4 are Godwin Achebe, Victor Oduah, Christian Chukwu and Stephen Keshi.
My final 3 are Achebe, Chukwu and Keshi.
My final 2 are Chukwu and Keshi.
My first choice is 'Chairman' Christian Chukwu.
That's why they called him 'Chairman'. He could read a game perfectly. He was always very calm no matter the stress of a match situation. He could distribute the ball very well and could not be easily dispossessed of the ball. Whereas Keshi was sentimental, Chukwu was not, he was a hard- core and serious footballer with strength, good leadership and not easy to beat by an opposing attacker'.
5. Alabi Aissien – Ex-international player, former Bendel Insurance and national Coach
Segun Olumodeji, Olumo Rock – 'In his time, he was very articulate, and very intelligent. He was the best organizer of defense. He controlled every game he played. He stood out above every other defender, gave his team mates confidence and made them play well. He was eclectic, resolved, constantly playing well at club and national level, win or lose. Nobody taught Olumodeji how to play his football. It was natural for him. Whenever he went to head aerial balls he would win and get the ball cleanly without fouling an opponent. On the ground he was very calculative in going into tackles. He had plenty of football brain'.
6. Tayo Balogun – Journalist and Sports Consultant
Christian Chukwu 'Chairman' – 'He brought a calmness to the defense and the entire team, and infects even those watching with the confidence that nothing will go wrong. He was one of the best passers of the ball. He seemed to know where every player was, sending 'telegraphs' to them. He was blessed with humility, coolheaded, and was lucky to have led the glorious 1980 set.
The closest other central defender to him was Uche Okechukwu who collected the baton from him. Both never panicked and never seemed to have the temptation to get into a fray with anybody'.
7. Phillip Boamah – Ex-International Footballer and Coach.
'Christian Chukwu by miles. He was simply the best. I have not seen any other. He was a good person and captain, always concerned about his playmates without discrimination. He hated to lose any match with a passion and would carry his players to 'war' in every match. He was a uniting factor in the team, always lifting their spirit in his quite ways.
On the field his ball control, solid passes and excellent shots. He supported his full backs. His tackling was clean and good. He was not a dirty player at all. Very calculative, a great sweeper behind his defense line and never went carelessly into any tackle. He was just good'.
8. Godwin Dudu Orumen – Administrator, journalist, sports consultant
Stephen Keshi, the Big Boss – 'I do not know a more rounded defender than Stephen Keshi. His mobility belies his size. Quick on and off the ball, tackles as well as he intercepts balls, has a high rate of ball distribution and with varied passes, long and short.
He could dribble or speed pass opponents, headed the ball away from the 18 yard area and from set pieces, he could head the ball dangerously in the opposition goal area, scored with volleys, half volleys and dead balls. Keshi had the capacity to switch play from defensive positions into attack, his transitional play was next to none. A master of the long throw, he gets my vote for the Centre back position especially as you add his inspirational leadership play'.
Segun Odegbami
Copyright © 2021 Completesports.com All rights reserved. The information contained in Completesports.com may not be published, broadcast, rewritten, or redistributed without the prior written authority of Completesports.com.