Culled from Operanewsapp.com
Goal scoring is the most difficult aspect of football. It is that final act by a player to put the ball behind a goalkeeper. It is what determines winning and losing matches.
The players that master this art are revered. They are a special breed in a special class, and they are not bought in the market place. In Nigeria, the number of those that can claim to have been true centre forwards, true goal scorers, that can be listed amongst the best in the country's history, is very small.
I called up strikers' nemesis, goalkeepers, the players that are in the last line of stopping them from scoring goals, to make their choices of 'the best striker in Nigerian football since 1960'.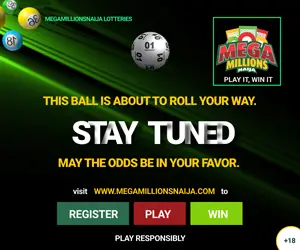 These are their responses and choices.
1. Amusa Adisa, Popolito: Green Eagles 1970/72
Teslim 'Thunder' Balogun was very tall, big and strong. His physique was really intimidating. He was fast, very intelligent, a great dribbler, and had very deadly shots. That's why he was called 'Thunder'. His shots were like cannons even from a distance. He was hard to deal with in the box and was a real target man.
Also Read: The Greatest Playmaker In 60 Years Of Nigerian Football!
The Bulldozer Amusa Shittu. He was a born striker – big, very strong, could shoot with both feet and muscled his way through defenses. Always more than a handful for defenders. With the ball at his feet goalkeepers used to panic. A defender had to be very strong to handle him and contest aerial balls with him.
Sunny Oyarekhua was not a powerful player, even though he scored several goals. He was good too.
Thompson Usiyen was a great scorer. He was not intimidating to defenders but was very dangerous, clever, knew how to score goals and would convert most chances.
Rashidi Yekini was a very deadly striker. Tall, he did not have the strength of the traditional strikers to intimidate and shake off defenders, but he had great shooting skills, positions himself well to receive passes, and was very fast with martial ability.
Kanu Nwankwo. A good goal scorer but not a striker in the old tradition of centre forwards that can wade through defenses, fight their way through and score. His presence did not intimidate defenders. Yet, he was clever but not powerful. He did not look strong and fearful and goalkeepers would ordinarily not fear him. But that's what made him so dangerous. He was under-rated.
All the other strikers after Rashidi Yekini have been unable to match him, so they can't come into reckoning.
So, for me, the most lethal, the greatest undoubtedly, is 'Thunder' Teslim Balogun. There has never been a more complete striker than him.
2. Emmanuel Okala 'Tallest'– Green Eagles 1972/80
Sunny Oyarekhua scored many goals in our time. He had speed and style, and very clever. Hard to find any one better.
Also Read: Nigeria's Greatest Number 7 Since 1960!
That is, until Thompson Usiyen. Usiyen's trickery was something else. A very clever and cunning player. He would shoot when a goalkeeper least expected. He did not need space to put the ball away. He was a natural goal-scoring machine. With his back against the goal, from near the centre circle, he turned and lifted the ball beyond a Moroccan goalkeeper for an impossible goal that was disallowed for its 'impossibility'. His goals were always dream goals. He was slick, slippery and brilliant.
Kanu Nwankwo was great too, but Usiyen was a better finisher in front of goal. Kanu was more of a midfield player than an out and out striker like Usiyen, or Oyarekhua. He scored great goals too.
Yakubu Aiyegbeni, Obafemi Martins, Odion Ighalo, and all these modern strikers…no, no, no.. they are good but not of the striking level of the old centre-forwards.
My top choice is Thompson Usiyen. He was just so good!
3. Joseph Erico, Jogo Bonito – Green Eagles 1970 -1976
Thunder Balogun had an awesome reputation.
Amusa Shittu stood out for his strong striking ability. He was called the Bull dozer. He would always get a goal. Not very skillful, but full of muscle and determination.
There was Lawrence Agbogbovia, a 1968 Olympian. He had total focus on scoring goals. Very good scorer.
Sunny Oyarekhua was very good too, he converted most chances he got. Very consistent.
Thompson Usiyen. He was known as 'the more you look the less you see' because he scored randomly. He was full of tricks, speedy, and very clever. He left Nigeria too early. He would score from nothing, when you least expected.
Rashidi Yekini. I loved him. Excellent positioning. Always asking for the ball and his focus was always to score. Put the ball in front of him, he will run and shoot. He missed many chances but scored many more too. Goalkeepers feared him always.
Kanu Nwankwo. He was not the typical striker. More a midfielder who could score goals. He did the creating, the distribution and the scoring. He had great skills and ability. Smart with the ball.
New generation of traditional strikers returned from Victor Ikpeba, Yakubu Aiyegbeni, Obafemi Martins, and now Odion Ighalo.
The one I will like to dismantle, that was crafty and exceptional, that many goalkeepers would fear to face, is Thompson Usiyen. He is my choice.
4. Peter Rufai, Dodo Mayana – Green Eagles 1983 – 1998
Sunny Oyarekhua was a slick player, not aggressive at all, not rugged also, but a good and consistent striker.
Thompson Usiyen was very, very fast, clever, full of trickery. He scored several incredible goals coming in from the wings even as a striker.
Emmanuel Osigwe was also good. He was forceful and powerful but played for a very short time.
Rashidi Yekini eclipsed Daniel Amokachi and Samson Siasia's goal scoring prowess. They became support strikers even though they were both good strikers too.
Rashidi used his long legs well, he was very fast and would shoot where others would fear. He played like a desperado, and that was the edge he had over defenders.
After Rashidi it became hard to find strikers of that calibre.
Kanu Nwankwo came but was a different kind of goal scorer, not a true centre forward. Goalkeepers did not fear him because he did not play with force or power. He was technically very gifted. He would create and score his own goals from nothing.
Also Read: Greatest Left-Winger In Nigerian Football In 60 Years!
Rashidi and Kanu dwarfed new strikers like Aiyegbeni, Ighalo and so on. No goalkeeper would like to face Rashidi. He had luck, speed, anticipation, power and technique. He could smell goals coming!
Rashidi Yekini is my obvious choice of the greatest striker.
5. Zion Ogunfeyimi, 'Omoba' – Green Eagles 1974 – 1976
Amusa Shittu was a very rugged striker.
Sunny Oyarekhua was a fine striker too but not aggressive.
Thompson Usiyen was a slick, beautiful, sneaky striker. He did not have powerful shots but could score from anywhere in the box. He was very dangerous on the ball. With little space he could pick his spots and place the ball away from the goalkeeper rather than shoot. He was a fine dribbler and meandered through defenders whilst on the move. He was the perfect marksman.
Rashidi Yekini was different. He did not have Usiyen's dribbling skills, but was equally dangerous, running into open spaces around defenders, and creating a little space to release his bullets from both feet. Thompson could dribble his way to goal and score, Rashidi could only run with the ball to goal and score.
Kanu Nwankwo is like Thompson, always thinking and dribbling, but he needed support in his own case. He was equally clever and knew how to score without too much shooting power.
New generation of strikers? They may be good but in the real classic sense of the centre forward, alone upfront, they do not come close.
Who would I not want to face as a striker? Rashidi Yekini. He is my choice.
6. Ike Sorounmu, Anobi – Super Eagles 1994 – 2002
Rashidi Yekini, Gangling. Any time, any day he is the complete striker. His whole body and mind were about scoring goals, putting the ball behind goalkeepers. He took goal scoring very seriously, either at training or in a match. He did not joke with goals. He did not have too much skills, but he had a nose for goals and knew how to score them.
Ifeanyi Onyedika. He was very intelligent, no power, but a fine striker. He knew how to score goals.
Another great striker was Daniel Amokachi, 'the bull'. He was a real point man, but Rashidi's presence did not give him enough opportunities as a full striker. He used every part and energy of his body to score goals. He was a rugged and determined striker.
Rashidi towered above all others. He is my choice of the very best.
7. Dosu Joseph. – Super Eagles – 1996 – 1997
Rashidi Yekini. He is the only one. I saw what he did to goalkeepers. He would come from nowhere to score goals with speed, power and great shots. He waited for opportunities like a hunter and would release cannons from both feet. He could shoot from a distance too. He used his head very well. He was a complete striker. He needed little space before shooting.
He was closely followed by Daniel Amokachi. The Bull did not score as many goals as Rashidi but was more headache for defenders, always harassing them with his power in the box. He placed his balls rather than shoot at goal. He knew how to hold and shield the ball very well.
But my King of strikers remains Rashidi Yekini.
Segun Odegbami
Copyright © 2021 Completesports.com All rights reserved. The information contained in Completesports.com may not be published, broadcast, rewritten, or redistributed without the prior written authority of Completesports.com.