This video showcases the trending stories making the rounds during the weekend on Complete Sports, they are the Editors "Pick of the week" You can click on the link to read the full story. Enjoy!
FIFA Orders NFF To Pay Rohr $378,000 For 'Unfair Dismissal'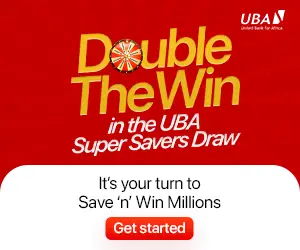 ✅ https://www.completesports.com/fifa-orders-nff-pay-rohr-378000-unfair-dismissal/
Onuachu Bags 21st League Goal Of The Season In Genk Home Win
✅ https://www.completesports.com/onuachu-bags-21st-league-goal-of-the-season-in-genk-home-win/
Mali FA Picks Chelle Ahead Rohr As New Eagles Head Coach
✅ https://www.completesports.com/mali-fa-picks-chelle-ahead-rohr-as-new-eagles-head-coach/
Conte: Missing Out Of The Champions League Will Be A Failure For Me At Spurs
✅ https://www.completesports.com/conte-missing-out-of-the-champions-league-will-be-a-failure-for-me-at-spurs/
Dessers Celebrates Return To Super Eagles
✅ https://www.completesports.com/dessers-celebrates-return-to-super-eagles/
Liverpool Bounce Back In Title Race After Edging Aston Villa
✅ https://www.completesports.com/liverpool-bounce-back-in-title-race-after-edging-aston-villa/
Super Eagles Coaching Job: NFF To Conduct Further Interviews With Prospective Candidates
✅ https://www.completesports.com/super-eagles-coaching-job-nff-to-conduct-further-interviews-with-prospective-candidates/
Premier League: Iwobi Grabs Assist In Everton's Win At At Leicester City
✅ https://www.completesports.com/iwobi-grabs-assist-in-evertons-win-at-at-leicester-city/
Thank you for watching, kindly share and invite your friends to subscribe!
——————————————————————-
Subscribe to Complete Sports on YouTube: https://www.youtube.com/user/completesportstv
Read more news on Complete Sports: https://www.completesports.com/
Follow – Complete Sports Nigeria on Social Media:
Follow on Twitter: https://twitter.com/completesports
Like on Facebook: https://www.facebook.com/completesportsnigeria/
Like on Instagram: https://www.instagram.com/completesportsnigeria/
Follow on LinkedIn: https://www.linkedin.com/company/complete-sports-nigeria/
Follow on Pinterest: https://www.pinterest.com/completesportsnigeria/
*Kindly download our App*
Apple App Store: https://apps.apple.com/us/app/complete-sports/id1465658390
Google Play Store: https://play.google.com/store/apps/details?id=io.complete.sports
Copyright © 2023 Completesports.com All rights reserved. The information contained in Completesports.com may not be published, broadcast, rewritten, or redistributed without the prior written authority of Completesports.com.