This video showcases the trending stories making the rounds during the weekend on Complete Sports, they are the Editors "Pick of the week" You can click on the link to read the full story. Enjoy!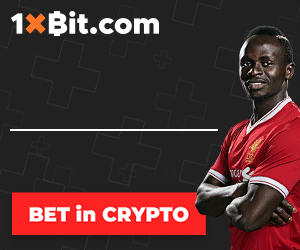 2022 WCQ: CAF Official Dies After Allegedly Attacked By Angry Abuja Fans
✅ https://www.completesports.com/super-eagles-hold-first-training-session-ahead-ghana-games/
Black Stars Bag Qatar 2022 Ticket, Edge Super Eagles Out With Away Goal
✅https://www.completesports.com/black-stars-bag-qatar-2022-ticket-edge-super-eagles-out-with-away-goal/
Senegal, Ghana, Cameroon, Morocco, Tunisia Book 2022 World Cup Tickets
✅ https://www.completesports.com/senegal-ghana-cameroon-morocco-tunisia-book-2022-world-cup-tickets/
2022 WCQ Playoffs: Queiroz Resigns As Egypt Coach
✅ https://www.completesports.com/2022-wcq-playoffs-queiroz-resigns-as-egypt-coach/
Eagles Lost 2022 World Cup Ticket To Ghana Due To Poor Tactics –Unuanel
✅https://www.completesports.com/eagles-lost-2022-world-cup-ticket-to-ghana-due-to-poor-tactics-unuanel/
Osimhen Named Serie A Player Of The Month For March
✅ https://www.completesports.com/osimhen-named-serie-a-player-of-the-month-for-march/
Ndidi In Shock Over Super Eagles' Qatar 2022 Race Ousting By Ghana
✅https://www.completesports.com/ndidi-in-shock-over-super-eagles-qatar-2022-race-ousting-by-ghana/
Troost-Ekong Apologises For World Cup Disappointment
✅ https://www.completesports.com/troost-ekong-apologises-for-world-cup-disappointment/
Thank you for watching, kindly share and invite your friends to subscribe!
——————————————————————-
Subscribe to Complete Sports on YouTube: https://www.youtube.com/user/completesportstv
Read more news on Complete Sports: https://www.completesports.com/
Follow – Complete Sports Nigeria on Social Media:
Follow on Twitter: https://twitter.com/completesports
Like on Facebook: https://www.facebook.com/completesportsnigeria/
Like on Instagram: https://www.instagram.com/completesportsnigeria/
Follow on LinkedIn: https://www.linkedin.com/company/complete-sports-nigeria/
Follow on Pinterest: https://www.pinterest.com/completesportsnigeria/
*Kindly download our App*
Apple App Store: https://apps.apple.com/us/app/complete-sports/id1465658390
Google Play Store: https://play.google.com/store/apps/details?id=io.complete.sports

Sportybet.com: Get Multiple Bonus and Enjoy the Fastest Payout In Nigeria.
Copyright © 2021 Completesports.com All rights reserved. The information contained in Completesports.com may not be published, broadcast, rewritten, or redistributed without the prior written authority of Completesports.com.