Ajax were so close to reaching the Champions League final. The club from Amsterdam has stunned the world and confounded all expectations in a sport dominated by money. Ajax doesn't have a rich sugar daddy, but defeats the biggest European clubs with relatively limited resources. What can companies learn from the international winning streak?
1. Use the latest technology and data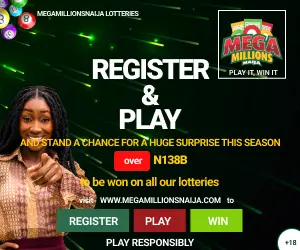 In terms of funds, Ajax can't compete with Juventus, Real Madrid or Manchester City. The club doesn't have a top back-up lined up for every player in their selection. Therefore it's essential to keep players in top shape. You can't avoid every tackle, but you can prevent overexertion. The Ajax team has been in top shape during the entire season. Their secret? Players train individually and are monitored with the most modern techniques. Even their sleep is observed. Is something off with a certain player? Then his training schedule is adjusted accordingly.
Numbers tell the tale. Analyzing your data provides essential wisdom. Wisdom that can help you save costs, discover new business opportunities and even develop new business models. Be like Ajax and monitor as many data sources within your company as possible. It helps you to understand your current situation and makes your company fitter, now and in the future.
2. Dare to invest
During the period under trainer Frank de Boer Ajax invested little in new players. The philosophy was to focus on talented players from the youth academy. This is still the case, but trainer Ten Hag takes a slightly different direction. He also bought accomplished players like Dusan Tadic and Daley Blind, expensive purchases for Ajax. But these experienced players prove almost every week that the money was well spent.
You have to spend money to make money, is a common saying. You have to invest to move forward. Of course we're talking about informed investments that are of true value to your business. What we can learn from Ten Hag? Attracting new people or technology doesn't only require money, it also takes some guts.
3. Use external expertise
Rinus Michels and Louis van Gaal are great coaches, but Ten Hag is truly performing miracles. For the past 20 years big money took control of European football. But Ten Hag managed to confound all exceptions and defeat the most wealthy clubs. Now imagine that many Ajax fans didn't want Ten Hag to become the new trainer of their club. He's not rooted in Amsterdam football culture, he's not even from Amsterdam. An unlikely match.
With Ten Hag and his assistant Schreuder, Ajax attracted two new employees based on quality, not background or culture. Take Ajax as an example and don't judge a book by its cover. Assess new people on their quality, not their background or appearance. And dare to go off the beaten track.
4. Reward your employees
Football is dominated by big money. During Johan Cruijff's velvet revolution, Ajax introduced a salary cap. Players could not earn more than one million euro per year. But Ajax got rid of the salary cap. With the salaries of Tadic, Blind, Ziyech and De Jong Ajax can compete on an international level. By rewarding employees you can maintain quality and increase success.
5. Celebrate success
"We are the best. Not just in Amsterdam, but also in Europe and the rest of the world!", said an ecstatic Louis van Gaal when Ajax beat AC Milan in the Champions League final in 1995 in Vienna. And, more recently, technical director Marc Overmars celebrated the win at Juventus with an epic belly flop across the pitch. His victory slide went viral.
The lesson? Share your success with the world! Success stories can be fabulous marketing tools. Reached a milestone or major goal? Pick up the megaphone. Post it on your website, include it in your newsletter or send out a press release.
6. Dream big
The last time Ajax won the Champions League was in 1995. The club hasn't come close to winning again over the past years. But technical director Marc Overmars never lost faith. Four years ago he predicted the Champions League win in an interview. "I believe in cycles in football. The last time we won was in 1995, I believe we can do it again in the near future."
Take Overmars as an example and don't be afraid to dream big. Focus on your long-term goals and hang in there. Even if it seems impossible.
About BoldData
Copyright © 2022 Completesports.com All rights reserved. The information contained in Completesports.com may not be published, broadcast, rewritten, or redistributed without the prior written authority of Completesports.com.