Do you know who the highest-ranked African tennis player is in the world? Chances are, if you aren't wedded to the game of tennis then you probably don't, but after all, why would you, given how marginalized the game of tennis is on the African continent? It actually takes a while to get your head around the fact that a continent of 1.2 billion people hasn't got a singular champion they can root for during the current Australian Open.
Take a look at the latest Australian Open 2022 odds and regrettably, you won't see any African players in the running to win the event. As per usual, the likes of Ashleigh Barty and Rafael Nadal are tipped to win in the women's and men's categories at odds of +250 and +580, respectively. It's a sad state of affairs when you consider that you can keep going down the list of players with prices and you won't find that any names from Africa have been given a chance.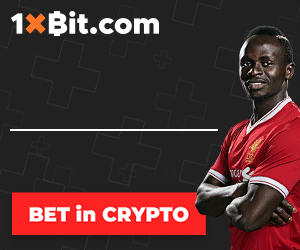 That's probably because the highest-ranked African men's player is Lloyd Harris, who is currently the world number 33. It should be said that the 24-year-old South African has shown glimpses of brilliance, with his victory over Nadal in the Round of 16 at the Citi Open in 2021 being a particular stand-out moment. However, it has been a bit stop-start since then for Harris, which adds to the frustration as there aren't many if any, other African men's players waiting in the wings to keep the flag flying for the continent when he is out of form.
Lloyd OVERJOYED 🤩✨@lloydharris63 stuns Nadal 6-4 1-6 6-4 under the lights in Washington to reach the QF!#CitiOpen pic.twitter.com/qEmPHT8Psb
— Tennis TV (@TennisTV) August 6, 2021
It's a similar story in the women's game as the highest-ranked player from Africa is Egypt's Mayar Sherif, who comes in at world number 62. Sadly, Sherif was dumped out of the Australian Open in the first round by Britain's Heather Watson, which killed any hopes of an African miracle in Melbourne.
Related: Azimuth Junior Tennis Tourney: Abuja-based Khadijat Mohammed Emerges Champion
In reality, it's a bleak state of affairs when it comes to tennis and Africa, but should it be this way? After all, Africa is the second biggest continent in terms of population and has shown that it can produce the very best sportspeople in the world. You only need to look at the likes of Mohamed Salah and Sadio Mane at Liverpool, Didier Drogba at Chelsea, or Yaya Toure at Manchester City to understand that Africa has supplied the English Premier League with their most talented players over the last twenty years. 
🇪🇬 Salah
🇨🇮 Drogba
🇸🇳 Mane
🇹🇬 Adebayor
🇳🇬 Yakubu

🌍 As Sadio Mane reaches 💯 #PL goals, enjoy these strikes from great African goalscorers 🚀 pic.twitter.com/unbLEB0Sl9

— Premier League (@premierleague) October 18, 2021
In addition to that, South Africa has just beaten the world's best cricket team, India, and has also won the 2019 Rugby World Cup in Japan after putting England to the sword. The point is that this is a continent that has shown a ruthless ability to beat the best in the world time and time again so why is this theme not repeated on the tennis court?
Perhaps it comes down to infrastructure at a grassroots level and in some ways, a regrettable acknowledgment that the continent is just not that interested in tennis when all is said and done, with football, rugby, and cricket taking priority. So, with this in mind, the wait will go on for Africa's tennis champion that will hopefully light a fire in the continent as far as interest goes.