Matchday 2 of the 2019 Africa Cup of Nations kicks off this Wednesday, 26 June, with the Super Eagles leading odds to prevail over Guinea 
With two matches left to conclude the first round of AFCON 2019 this Tuesday, the main contenders to claim the highly sought-after cup are starting to show what they come for – and if they truly are fit to go all the way. Following a close 1-0 win over Burundi in their opening match, Nigeria want to display better form and down Guinea tomorrow. The four days filled with exciting clashes feature other interesting line-ups to keep an eye out for, such as Senegal x Algeria and Morocco x Ivory Coast.
First things first
If you are looking to discover your favourite betting site, do not waste any more time and go to Oddsshark where you will be able to set up your new account. All you need is your credit card to start betting. You will not regret it, as the 2019 Africa Cup of Nations will be packed with opportunities and a wide host of special offers for you to bet on your favourite teams.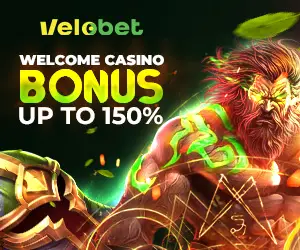 AFCON 2019 Preview: Egypt, Nigeria, Senegal, Ivory Coast, Tunisia And Ghana Lead Odds To Win Groups
Where should I be investing my money?
We all know that debut matches in competitive tournaments are tough. After all, teams are looking to find their best form and overcome the tension of playing their first game. Hopefully, this should be the case with Nigeria, who had a much tougher time than expected to defeat AFCON newcomers Burundi 1-0 with a late 77-minute Odion Ighalo goal at Alexandria Stadium.
Though they are looking to play better, the Super Eagles' second round clash against Guinea this Wednesday should still be close, with Oddsshark odds putting our boys ahead to take it at 1.83. Meanwhile, the Sily Nationale, at 4.90 chances of prevailing, should display a better game than their rather frustrating 2-2 first round draw with Madagascar.
Most successful AFCON squad with seven titles, hosts Egypt will look to secure three more points against DR Congo on the same day. In their opening match, Mohamed Salah's side edged past Zimbabwe 1-0.
Betting US$10 on what should be an uneventful Pharaohs win priced at 1.48 would lead to a US$14.80 pay out. In contrast, underdogs DR Congo, who lost 2-0 to Uganda in the first round, stand at 7.00 to take this one.
Senegal are favourites against Algeria on Thursday
Depending on betters' opinions, a much closer game will be Madagascar x Burundi, which will kick off Thursday's clashes. Burundi did not look like a side playing their first Africa Cup of Nations in their 1-0 loss to Nigeria. This puts them slightly ahead at 2.75 to win, whereas Madagascar stand at 2.85. A draw comes in at 2.90.
The most interesting match to watch out for, however, should be Senegal x Algeria in Cairo. Although they have never lifted an AFCON trophy before, the Lions of Teranga are one of the favourites to claim the title. On the other side, though, they will be facing traditional North African squad Algeria, winners of the 1990 edition and a team who should also make it to latter stages of the competition.
With Liverpool's  Sadio Mané back on the starting line-up after returning from a suspension, though the team did just fine in their 2-0 first round triumph over Tanzania, Senegal lead bets to prevail at 2.20, according to Oddsshark. In turn, the Desert Warriors, who downed Kenya 2-0 in their opening match, are priced at 3.50 to come out on top, with a draw set at 3.05.
According to betters, The Elephants should outclass Morocco
Friday, 28 June, will see the likes of the interesting Ivory Coast x Morocco clash at Al-Salam Stadium in Cairo. Two-time AFCON winners Ivory Coast boast talents like Crystal Palace's Wilfried Zaha as well as rising Lille star Nicolas Pépé. Nevertheless, they will be up against 1976 champs Morocco, who reached the Quarter-Finals in the last edition and are always tough to play against.
Still, The Elephants are the favourites to take this one at 2.55, barely edging past the Atlas Lions, who come in at 2.85 stakes of winning.
In turn, a draw is priced at 2.95. Saturday wraps up Matchday 2 of AFCON 2019 with three more matches, the highlight being Cameroon, with five titles under their belt, taking on four-time AFCON winners Ghana at Ismailia Stadium.
Though the Indomitable Lions are the defending champs, we bet on Ghana, who look to be in top form, to take this one. Odds for these games will soon be available at Oddsshark.
AFCON 2019 Matchday 2 fixtures:
Wednesday, 26 June
(1.83) Nigeria x Guinea (4.90); draw (3.15) – 3:30 p.m.
(2.40) Uganda x Zimbabwe (3.45); draw (2.00) – 6 p.m.
(1.48) Egypt x DR Congo (7.00); draw (3.95) – 9 p.m.
Thursday, 27 June
(2.85) Madagascar x Burundi (2.75); draw (2.90) – 3:30 p.m.
(2.20) Senegal x Algeria (3.50); draw (3.10) – 6 p.m.
(2.15) Kenya x Tanzania (3.45); draw (3.05) – 9 p.m.
Friday, 28 June
Tunisia x Mali* – 3:30 p.m.
(2.85) Morocco x Ivory Coast (2.55); draw (2.95) – 6 p.m.
South Africa x Namibia* – 9 p.m.
Saturday, 29 June
Mauritania x Angola* – 3:30 p.m.
Cameroon x Ghana* – 6 p.m.
Benin x Guinea-Bissau* – 9 p.m.
*odds available soon at Oddsshark
Copyright © 2023 Completesports.com All rights reserved. The information contained in Completesports.com may not be published, broadcast, rewritten, or redistributed without the prior written authority of Completesports.com.