Liverpool's Anfield supporters lifting the flag
Today's Liverpool FC team is breaking all kinds of records this season. Having been narrowly pipped to the post by Man City in last year's Premier League, the Reds know that to slip up in any way this season could mean missing out on their most desired title – Premier League winners – once again.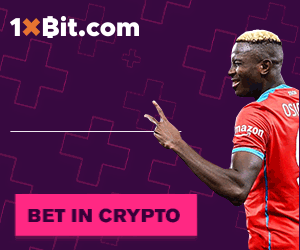 The world-famous Merseyside team lost out to Manchester City by just a point last year, and knowing the ultra-high standard they need to meet to win the league after a long, long 30 years, is keeping them motivated until the very end of every single game.
After exerting their dominance internationally by winning the Club World Cup for the first time and the European Champions League for the sixth last year, fans and pundits' expectations are really high. So far this season LFC have failed to disappoint.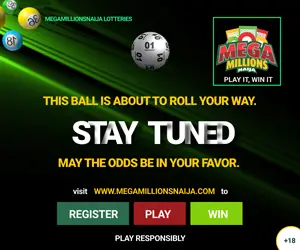 Indeed, they smashed another European record after winning their last game. The Reds have managed to go 38 league games unbeaten, something that no other European top-flight team has ever managed to achieve – that takes some doing.
Related: Man United Charged By FA Over Players' Misconduct In Liverpool Defeat
Due to Liverpool's record-breaking run without defeat, the odds to win in their upcoming games are stacked firmly in their favour.
It hasn't always been this way, however, so how has this turn of form come about?
In a word, Klopp, the charismatic German manager who likes to hug it out with his players, even when things don't go well. Signed as a replacement to Brendan Rodgers in 2015, the ex-Dortmund manager was brought in to make sure that Liverpool had the best chance of winning their only elusive trophy to date. The manager had previously won back-to-back Bundesliga titles.
Klopp's first two full seasons in charge saw the Reds get back into the top four, meaning Champions League football again and closer to the clubs' expectations. He also led them to two European finals, before winning the Champions League final against Tottenham last year.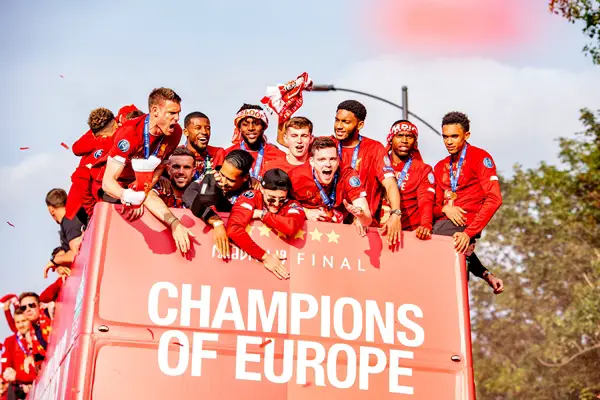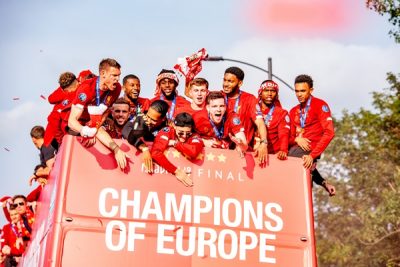 LFC's Champions League Bus Tour 2019
When the entertaining German manager joined Liverpool, his ethos was to work hard with the players, and in comparison to self-proclaimed 'The Special One', Mourinho, he professed himself somewhat ironically as the 'Normal One'. Through his signature high-press style of play, use of wing-backs as chance creators, and a positive mental attitude, the 'Normal One' has managed to create (currently on paper), the world's best club team.
It takes a special kind of manager to turn over a 3-0 semi-final deficit against five-time Champions League winners Barcelona to take the team to the final with a 4-0 win. Although the psychology of the manager has improved Liverpool tremendously – many of their wins have been from goals in the very late stages of games through pure determination – he also has outstanding players to thank.
The pure energy and resilience of Liverpool's players means that they can keep going when other teams falter. Although in previous seasons the team could play some fascinating attacking football, it was obvious that the back four needed a leader.
To improve the team's defence, Virgil Van Dijk was brought in, in January 2018. He immediately made an impact and was awarded the Premier League Player of the Season and PFA Players' Player of the Year titles. Trent Alexander even entered the Guinness Book of records for the most English Premier League assists by a defender in a single season (2018/19), with Robertson following close behind. This refreshing style along with the fascinating front three – Mane, Firmino and Salah, mean that Liverpool remain a force to be reckoned with.
But how long will this unbeaten run continue? It's hard to say. In every game, despite the score it's difficult to write them off, due to their belief, confidence, and quality. Late substitutes of speed and quality like Dirik Origi mean that teams aren't able to relax until the final whistle, and regular breaks in the opposition's concentration mean that Liverpool go home with a late goal and win.
Even a few injuries to key players hasn't seemed to have dented Liverpool's dominance. However, the Reds' manager has some spoils to play with after the successful 2018/19 season brought in an extra £77.9m, a 17% increase on the previous year, according to Deloitte.
The savvy German has already brought in attacking midfielder, Minamino, and recent reports suggest that they may even break a transfer record to bring in Bayer Leverkusen midfielder,  Kai Havertz.
With the money and confidence banks full to the brim, it wouldn't surprise us if Liverpool's dominance continues for seasons to come. There's just the small matter of their first Premier League title in 30 years to win first.
Copyright © 2021 Completesports.com All rights reserved. The information contained in Completesports.com may not be published, broadcast, rewritten, or redistributed without the prior written authority of Completesports.com.