There isn't a coach more divisive in the world of football than Jose Mourinho. On the one hand, he's one of the most successful coaches in history. He's won the Premier League, La Liga, Serie A, and the Champions League multiple times. He's also won the Europa League and several domestic cup competitions. His achievements deserve to be called legendary, and there are still those who believe that Mourinho will always win trophies at a club if he's given the right support.
On the other hand, it's been a while since the Portuguese won anything at all. His final season at Manchester United was a living nightmare. The famous coach looked disheveled and passionless. The players seemed to hate him. He and Paul Pogba almost came to blows on the training ground. The moment Mourinho left, the mood changed, and the club went on a prolonged winning streak to claim a qualification spot for the following season's Champions League. When he was brought in to replace the outgoing Mauricio Pochettino at Tottenham Hotspur, it was a chance for a fresh start. Almost eighteen months down the line from that appointment, only the most blindly-devoted of his fans would say he's taken advantage of it.
Read Also: Aguero To Depart Manchester City End Of Season
As you'll no doubt already know if you're reading this, Spurs are out of the Europa League. Winning the trophy was one of Mourinho's key targets this season, but they went out at the "Round of 16" stage to Dinamo Zagreb. Despite winning 2-0 at home ahead of what should have been a relatively easy away leg, Spurs somehow conspired to lose 3-0 to the Croatians. Afterward, both Mourinho and team captain Hugo Lloris spoke of "bad mentalities" in the dressing room, with Mourinho going further by saying there are problems he can't fix. The dressing room, by definition, is the manager's responsibility to sort out. If he can't fix it, then he arguably shouldn't still be in the job, and it's possible that he won't be for much longer. Several newspapers claim that he'll be fired if he fails to secure a top-four finish at the end of the term.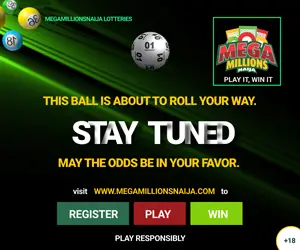 It speaks volumes of the inconsistency of the teams below Manchester City, Manchester United, and Leicester City that a top-four finish is even still possible for a team that's drawn and lost as many games as Spurs have. At the time of writing, Spurs, having just beaten Aston Villa away from home, are only two points off Chelsea in fourth place. West Ham are one point ahead of them, with Liverpool two points behind and Everton at the same distance with a game in hand. Chelsea, a team reborn under German coach Thomas Tuchel, looks the most likely to secure that fourth-place finish but can be overhauled if they make mistakes and Spurs don't make any more. On form, though, that seems unlikely. Mistakes are what has defined Tottenham's season, and it would take a dramatic shift in the team's mindset to avoid any more happening between now and the end of the season. Even if Chelsea were to slip up, most bookmakers would probably favor Liverpool or West Ham to finish fourth ahead of Spurs.
There's still a way for Spurs to finish the season with dignity and silverware, and that's by winning the Carabao Cup. Tottenham meets Manchester City in the final on April 25th. A cup win would bring Spurs their first trophy in well over a decade and would allow Mourinho to claim that he's making progress. The likelihood of it happening, though, is not great. Manchester City are a juggernaut this season and, with the exception of a recent stumble against neighbors Manchester United, have looked invulnerable. They might win all four of the trophies they're currently competing for. Spurs look like the weakest of the obstacles that stand in the way of them doing so.
If Mourinho doesn't finish fourth and doesn't win the cup, he'll have failed and probably ought to be fired. Even then, though, there are issues. Firing Mourinho would be prohibitively expensive for Spurs chairman Daniel Levy, who fired Pochettino for far less than Mourinho's got away with so far. Some news outlets report that Mourinho's full £35m contract would have to be paid up if he was sacked, which would put a huge dent in the club's summer transfer fund. Perhaps an online slots metaphor would work best here. If you've ever spent any time at roseslots.ie or any other online slots website, you'll know that there are times when you spend your whole bankroll and win nothing at all. There are also times when you'll get barely a tenth of the way through your bankroll and hit the jackpot. The point is that with online slots, you never know what you're going to get until you've already paid for the chance to find out. The same is true – painfully true, in fact – of sacking Mourinho. It's a costly risk, and Levy may not immediately make his money back in terms of success, but the costs of inaction are likely to be far higher.
Should Spurs miss out on the Champions League, they can probably kiss goodbye to Harry Kane, Son Heung-min, and any prospect of securing Gareth Bale on a permanent transfer. That would set the club back for several years to come as they attempt to find world-class replacements for players who simply can't be replaced. The only way to placate those players in the event that Spurs finish outside the top four would be to fire Mourinho and convince the stars that it's worth them sticking around to find out what a new coach might be able to do. That's the calculation that Levy has to make. Spend money on getting rid of Mourinho now, or make money by selling the club's biggest-name players and trying to recruit stars while playing outside of the world's most prestigious club competition? It shouldn't all come down to numbers, and it won't, but the financial side of things has to factor into Levy's thinking.
As for Jose Mourinho, he looks like a man out of time. Like Arsene Wenger before him, he's found out that the game has moved on, and his once-pioneering methods are now yesterday's news. Wenger was never able to adapt to the changes in the came that came late in his career, and it seems that Mourinho can't do so either. Don't be surprised to see him step away from club management for good and become Portugal's coach when his miserable spell at Spurs is over.