Henry Nwosu, MON, was his vintage self when Complete Sports traced him to his family house in Naze, near Owerri, Imo State. The 56-year-old who won the 1980 Nations Cup at the age of 17, took our correspondent, SAB OSUJI, in this exclusive interview, through his life and career. Enjoy excerpts….
Nwosu as a Ball Boy
"I was initially a ball boy. Then I started playing and by the time I left secondary School, I joined African Continental Bank, ACB football club of Lagos.
They were then known as Lagos Rangers. Soon after, I moved to New Nigeria Bank FC, Benin, which then had Stephen Keshi (now late) as captain.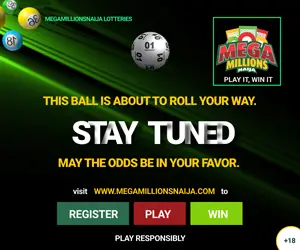 I was also a member of the U20 national team Flying Eagles, then. Along the line, I received invitation to the senior national team, Green Eagles.
I felt elated and coach Willy Bazuaye (also late) called me by the side and said, 'look, boy, go there, play your game and they will take you'.
That was the words of encouragement he gave me and I was kind of boosted, confidently. When I got to the national team, in my first training session, I collected the No.10 position.
Eventually, I was selected for the final team that later won the Africa Cup of Nations for the first time for Nigeria in 1980. It was a wonderful moment.
A young boy like me, just out of secondary school, winning the Nations Cup, honestly, I don't have words enough to express the feelings of the moment."
Nwosu on being made landlord and car owner at 17 by President Shagari
"The entire national stadium was filled beyond capacity. The President, Aliyu Shehu Shagari, could be seen inside the VIP stand, standing and rolling his 'wood crackers' and I said, wao!
Then came the reward. President Shehu Shagari, I must say, is the BEST President Nigeria has ever had. He announced a gift of a house to each of us at Festac, a car each and National Award of Member of the Order of the Niger, MON.
Also Read: Super Eagles Job: How Players Clinched It For Rohr
Other companies and individuals followed with gifts like TV sets and fridges. I couldn't believe it. It was like heavens opening and me flying inside.
Something remarkable happened during the car presentation. When the car key was handed over to me, I was about going in to drive myself because I was already driving before then.
But the minister of sports then said no, 'Henry, just go inside, someone would drive you'. I tried going to sit in front and same minister said 'no, go to the back, remember, you are now MON'. I used the car for about eight years before I sold it off because I also had a car before then and there was no way I could be using two cars at my age then.
In all of this, I couldn't imagine myself, a young boy of just 17 years, become a landlord and car owner at that age. It was great, unimaginable. But because I was brought up in a humble way, I didn't allow that get into my head.
I still maintained my apartment in Lagos as a tenant while allowing tenants stay in the house at Festac. I only moved into the Festac house when I realised that what I was paying as rent was much higher than what I was collecting from my tenants. It didn't make sense, so I had to ask them to leave and I packed in."
Nwosu's life and times in the Green Eagles Camp
"I was sharing room with Tunde Bamidele (now of blessed memory). I remember we used to crack a lot of jokes, especially as it affects our different clubs. Bamidele was much older than me. But he was a homely character to stay with.
I remember when he would boast that IICC Shooting Stars, his club, would beat Enugu Rangers while I would let him know that Rangers would win as we always do and that I would dribble him on the pitch.
You know Bamidele (may his soul rest in peace) was a mean defender. You never see smiles on his face while on the pitch. His face would always strike fears into attackers and you must be an attacker with extra courage to come face to face with him. That's Tunde Bamidele for you. I don't know if we still have such players with Tunde's attribute around. I never had any inferiority complex in the national team en though I was the youngest player. I already had a strong and lion heart before coming following coach Bazuaye's encouragement and the friendly atmosphere in the camp then.
Every player knew why he was there. No one felt bigger than the others. We all had the same mindset, same feeling, mentality and disposition which was to win the cup for the country. The minister of sports then, though I've forgotten his name, drove the last nail of motivation into us when he addressed us.
He told us that we should think first what we would do for our country and once we do, we should leave the rest for them (government). That was why when the reward came, we now realised what his words meant."
Nwosu's 1980 Nations Cup medal
"I treasure it so much. And because of that, I gave it to my mother to take it home to Naze, my village for safe keeping. If I look for it right inside the house now, I will find it and show you.
That shows how I value it. I wanted to keep it to show to my children and grand children that this is one of the rewards I got from playing football especially to show them that indeed, their dad won the Nations Cup during his playing career.
Yes, I know some of my teammates sold their houses in Lagos. Some, like me, are still living in theirs. Those who sold theirs have reasons for doing so. It is their property and you cannot decide for them if or how to use it."
Also Read: INTERVIEW – Dare Speaks About Sports Framework During And Post Covid-19; Infrastructure, NFF And Rohr, Lottery Sports
On the unfulfilled House Promise for 1994 Super Eagles
"It all has to do with the government in power. That is why I keep saying that Shagari is the best President Nigeria has ever had. He was physically present at the stadium when we won and he made the announcement that we would be given National Merit Awards, a car and a house each.
He did not stop there, but ensured that those promises were promptly fulfilled. But of course, the economic and political atmosphere of that time is not same as now. However, I believe the promises would be fulfilled."
Nwosu on Nigerian football, now and then
"Football is the same all over the world. But truth is that at that time, which I still maintain, was the golden era of football in Nigeria, we played for the love of the game, we were never motivated by monitary consideration.
Parents at that time hardly encouraged their children to play football. They would even take you for a spoilt child when they see you playing football. That's not the case now.
So, because the emphasis has shifted to what you stand to gain from the game, the quality of the game has dropped. You must play in Europe to be known here at home as a good player.
And as a player, you are only interested in travelling to Europe where you stand to earn the big money. I'm not saying it is not good to earn the cash, but this is affecting the game here."
Nwosu on being hired and fired as Golden Eaglets Coach
"I was appointed as coach of the U-17 Golden Eaglets in 2009. I am someone who doesn't accept players imposed on me. I remember a particular player that I dropped. Next day, he came back with a letter from someone that I should have him back in the camp.
I told him, I am in charge of this team, success or failure, I am the one to bear it. So, if he wants to be in camp, fine, I am not the one paying for the hotel or feeding, but as regards training or playing for the team, no way.
So after a while, seeing I wasn't ready to shift ground, he left. I think that was the reason I was relieved of the U-17 Golden Eaglets coaching appointment that year, but I wasn't discouraged. I knew I did a good job.
Majority of the players who eventually represented the country and finished second in the tournament hosted by Nigeria in Abuja were the same players I assembled."
Onigbinde as special gift to Nigeria
"Chief Adegboye Onigbinde is a special one as far as coaching is concerned. He has a special quality and this reflected in his roles at FIFA and CAF at different periods.
As Nigeria coach, way back in 1984, he led the Green Eagles to the Africa Cup of Nations final in Ivory Coast. I was privileged to work under him during the Korea/Japan 2002 FIFA World Cup.
His philosophy was developing football in Nigeria from the home front. If you recall, before going for the 2002 World Cup, he never promised Nigerians the trophy.
Instead, he told everyone that he was going there to build a new team for the country and I know many misunderstood him. After our ouster, he was castigated but the man had achieved the purpose, his promise earlier.
If I remember, the number of home based players he took to the World Cup increased, including Vincent Enyeama who later became the back bone of the senior national team for years. I really learnt from him.
The late Stephen Keshi equally had that philosophy too. Recall that in 2013, Keshi packed the Eagles full with home based players and still won the Nations Cup in South Africa.
The truth is that we have good players on the home front. But because no one dares picking up the courage to encourage them. Like Onigbinde used to say, you can't develop your teams or nation's football from abroad."
On managing success and fame at 17
"In the present day society, it would be difficult. But then, I was never given to flamboyant and extravagant life. I never showed off as a youth. Of course, being a star and one with national fame, I became a pride of ladies who would see me on the street and express admiration for me.
I would give out my phone numbers then, you know at that time, it was analogue phone. I don't attach any special feelings or sentiments to it and in most cases, it just ended as soon as it started.
I was well focused and given my family upbringing, I tried as much as I could to keep my head down. It helped me and I must give thanks to God."
Nwosu on his wife – sister as the matchmaker
"It sounds funny but for me, it was part of it. Because I was always careful and focused, I wasn't forced into relationships that I knew wouldn't bear good results. At that time, what was uppermost in my mind was my career, and nothing else.
Yes, I got married soon after the Nations Cup win but it was nice then especially as it helped me settle down. How it all happened? That's very interesting. My sister was the one who introduced the lady to me.
The lady in question, Chizoba Akaha, from Ngor Okpala, was a sister to my sister's friend. Incidentally, we were both working in ACB at the time. She was in the office while I was a footballer. Any way, that is a story for another day."
On allegations of Keshi accepting money to feature players
"I had a long relationship with Stephen Keshi. Both of us played together at New Nigeria Bank of Benin. He was disciplined and fair minded. Keshi's reputation on and off the pitch was legendary.
He had passion for the game, always driven by the desire for success and regard for the home grown players. You could see that the way he stuck to his guns in 2013 when he took many home based players to the Nations Cup in South Africa.
Despite castigation by many, Keshi never bulged and in the end the boys proved him right by winning the trophy against all expectations and permutations. That's Keshi for you.
He was always there for the domestic league players, giving them opportunity in the Super Eagles camp which even the expatriate coaches didn't do. It is sad, heart breaking and disgusting for anyone to come out now to begin to disparage him.
This is most unfair. How can anyone turn round now to accuse him of taking money from him before allowing him to play for the Eagles? If such a player was serious with his claim, why didn't he bring it out when Keshi was alive at least for him to defend himself? Why did he have to wait for this long to begin to rubbish the big boss's hard earned reputation? Is this the reward he should give Keshi for all that he stood for in the game and all that he achieved for Nigeria, his fatherland?
It is on record that Keshi was the first Nigerian player to win the Nations Cup both as player and later as a coach. Keshi also won the first CHAN medal (bronze) for Nigeria. In fact, he was the first indigenous coach to qualify Nigeria for the Championship for African Nations, CHAN. He took Nigeria to the FIFA World Cup in 2014 in Brazil and the FIFA Confederations Cup in same Brazil the year before.
Where did Keshi go wrong? Why would someone not want the spirit of Keshi to enjoy its well deserved rest? It is most unfair to treat him this way even in death."
Nwosu on Rohr Aad his 2022 World Cup, AFCON tasks
"It is important that the NFF extended Gernot Rohr's contract by another two years. And in life, nothing brings success better than continuity. It is one thing to have a coach and another for the players to like and accept him.
In this case, the players love him and he too loves the players and then, Rohr has not done badly since his arrival. Recall that Nigeria missed the last two Nations Cups before he came.
And taking the Eagles back to the African big stage that is the AFCON is a good result more so taking the team to the third place. He equally qualified us for the Russia 2018 World Cup even, though, we did not fare beyond the group stage.
Yes, NFF gave him a mandate to win the Nations Cup in 2021. It is also true that his employers want him to qualify the Eagles for the 2022 World Cup in Qatar. It is not a tall order if you ask me. It is not a high mountain for him to win the AFCON and it is not a tall order for him to take us to the World Cup. Presently, Super Eagles have a good squad.
He has been with them for four years, known the players individually and understands their mentality. The players too, have come to grasp his philosophy and coaching methodology.
Let him first get the Nations Cup ticket, then the trophy. Next up would be the World Cup ticket and from there, NFF and indeed Nigerians would be expecting him to go further than we have done in the past.
Once we are in Qatar, it won't be out of place for someone like me to even expect a semi-final berth or even the final. Nigeria has good players that can always deliver and with it does not start and end with giving him a new contract and a mandate to win the AFCON trophy.
There has to be support from the NFF and all Nigerians. With that support from the NFF, the government, the corporate world and all Nigerians, why not? Rohr can meet his mandate."
Nwosu's on most his most difficult Green Eagles game
"This is a difficult one. But I remember there was this match we played in 1981 against Guinea in Lagos and everyone thought we have lost it. The first leg was 2-1 against us in Conakry, Guinea.
And with 90 minutes gone, it was still 0-0. We won the match through a last minute goal which I scored. Let me use the words of late Ernest Okonkwo, the radio commentator to describe to you what happened.
45 minutes, 43 seconds. 43 seconds into injury time, Nigeria nil, Guinea nil but anything could still happen….". He didn't finish that when I got the ball and slammed it into the net and that was it."
Nwoau on Nigerian football coaches
"Our indigenous coaches have not done badly. They have faired well enough like their foreign counterparts but they are not respected and recognized. It is sad. But that is the problem that we are having.
And it will remain like that until we have people who have played football, administrators that love this game and have respect for players. If you have respect for our players, certainly, you will have respect for their coach.
So, if you have administrators that love this game and have played the game too and have respect for the players and their officials, there is no how the coaches won't be encouraged.
There is no how the coach would ask for N10.00 and you give him N2, no, certainly no. You want him to succeed and as such, you give him the support and motivation that would help him to succeed. That's the truth. We must begin to treat our own coaches the way we treat the foreign coaches. We should be able to support our coaches."
Copyright © 2021 Completesports.com All rights reserved. The information contained in Completesports.com may not be published, broadcast, rewritten, or redistributed without the prior written authority of Completesports.com.