Football stands as one of the most widely followed sports globally. It has experienced significant growth over the years, amassing a massive fan base of billions, primarily concentrated in regions such as Latin America, the Middle East, and Africa.
Nevertheless, women have not been left behind. Not only has women's football gained a huge following, but there are currently over 29 million women footballers worldwide. Some of these women footballers belong to the best European football leagues, as we will see below.
Frauen Bundesliga
Frauen-Bundesliga, founded in 1989 in Germany, is one of the pioneers of women's football leagues. Though you may not find the league in some of the top 10 betting sites in South Africa or in Africa, the league is well-known for its physical and technological infrastructure that consistently produces top-notch players. Indeed, the league has demonstrated dominance by clinching multiple UEFA Women's Champions League titles.
The league consists of 12 teams: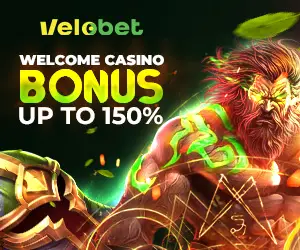 Werder Bremen
MSV Duisburg
SGS Essen
Eintracht Frankfurt
SC Freiburg
1899 Hoffenheim
FC Köln
RB Leipzig
Bayer Leverkusen
Bayern Munich
FC Nürnberg
VfL Wolfsburg
While a few of their top players have sought opportunities in other locations, the clubs within these leagues persistently nurture talent via their youth development initiatives.
National Women's Soccer League (NWSL) – USA
The NWSL has been around for a decade. It was established to succeed the Women's Professional Soccer. The league played its first match in 2013 in front of thousands of fans at Shawnee Mission District Stadium. The league started with 8 teams but now has 12 teams including
Angel City FC
Chicago Red Stars
Houston Dash
Kansas City Current
NJ/NY Gotham FC
North Carolina Courage
OL Reign
Orlando Pride
Portland Thorns
Racing Louisville FC
San Diego Wave FC
Washington Spirit
Related: Marrakech, Rabat To Host CAF Women's Champions League
In every season, each club in the teams is allowed between 20 and 22 players in their roster, or 26 players if you count the supplemental ones. Before this, the NSWL Player Allocation had required each team to have 3 national team players from the US, 2 from Mexico, 4 spots for international players, and 2 from Canada. However, this has since been eliminated.
Though the league has had some disruptions from the FIFA Women's World Cup it is still the only US professional league that has managed to play more than 5 seasons. This means that 5 teams have been crowned NWSL champions and 4 have claimed the NSWL shield.
Barclays FA Women's Super League (WSL) — England
Similar to its men's league, some consider the Barclays FA Women's Super League to be the best league by football fans across the world. The league was established in 2011 and has since then poached some of the best players all over the world and grown a huge fan base with media coverage that other leagues envy.
The league matches are broadcasted and streamed through major channels like Sky Sports, and the BBC and watched internationally in at least 12 countries, including Canada, Finland, the US, Germany, and Italy.
The WSL also has 12 teams, most of which are affiliated with the country's men's Premier League clubs. Its teams are
Arsenal
Aston Villa
Brighton & Hove Albion
Bristol City
Chelsea
Everton
Leicester City
Liverpool
Manchester City
Manchester United
Tottenham Hotspur
West Ham United
Primera Iberdrola – Spain
Organized by the Liga Profesional Femenina de Fútbol (LPFF), Primera Iberdrola is easily one of the most competitive leagues in Europe, boasting amazing young talent. The teams are known for a possession-oriented game strategy that is visually captivating for fans.
Primera Iberdrola is also one of the leagues with enhanced media coverage that has grown a fan base for the teams and its national team. In fact, the league is the women's equivalent of the men's La Liga and has been ranked by UEFA's coefficient as one of the top six national leagues. Its teams include:
Athletic Club
Atlético Madrid
Barcelona
Eibar
Granada
Levante
Levante Las Planas
Madrid CFF
Real Betis
Real Madrid
Real Sociedad
Sevilla
Sporting de Huelva
UDG Tenerife
Valencia
Villarreal
Division 1 Féminine – France
Division 1 Féminine is the oldest league. The league started in 1974 and has some of the most elite clubs such as Paris Saint-Germain and has produced some of the best stars in women's football.
The French league develops the talents of its players and is known for its attack and defense strategy. With a healthy rivalry, its teams and the league have shown their prowess by winning the UEFA Women's Champions League more than 5 times.
The league has 12 teams.
Bordeaux
Dijon
FC Fleury
EA Guingamp
Le Havre
Montpellier
Paris FC
Paris Saint-Germain
Rodez
Reims
Soyaux
Liga MX Femenil — Mexico
The Liga MX Femenil stands as one of the more recent leagues and has effectively highlighted its talents on a global stage. The league benefits from the endorsement and backing of the Mexican Football Federation.
The team comprises 18 clubs, encompassing:
América
Atlas
Atlético San Luis
Cruz Azul
Guadalajara
Juárez
León
Mazatlán
Monterrey
Necaxa
Pachuca
Puebla
Querétaro
Santos Laguna
Tijuana
Toluca
UANL
UNAM
Finally
In the domain of women's football, France is home to the world's highest-paying women's football league, while the United States holds one of the most formidable women's national teams. English football clubs have consistently demonstrated investment in women's football, thereby contributing to its progressive development. Nevertheless, achieving equity with men's football, despite the rising number of professional female players, is still a work in progress.
Copyright © 2023 Completesports.com All rights reserved. The information contained in Completesports.com may not be published, broadcast, rewritten, or redistributed without the prior written authority of Completesports.com.